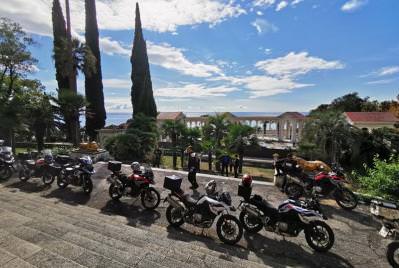 Another Sochi-Abkhazia Tour took place in the end of September. There were further 5-6 tours in October-November, but we think that will be last photo report from Abkhazia, there is little sense to publish approx. same photos, just different riders...)) 
This time once again 8 riders, there were 2 girls that were on BMW F750GS. 
Good company, good weather, good trip. Thanks all for coming, hope to meet you again next year.