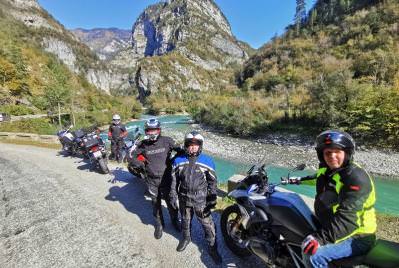 Winter this year in Krasnaya Polyana (Sochi) was long, snowy. Even near the seacoast snow fell more than once and layed for many days, which happens very rate. We snowboarded a lot in winter and enjoyed the powder all January and February. But when it continued into March, questions began to appear, how and when to do motorcycle tours?
But spring has finally arrived. Last days we have +20-25 and further forecast for April promises comfortable +15-20 degrees. On April 13-18 and 20-25 we are holding the first tours of this year in Abkhazia, a place we know and love, and we are looking forward to it.
Finally full scale season is comming.