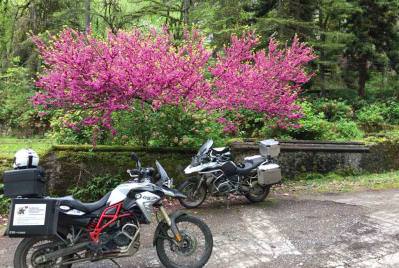 Abkhazia is a very interesting country with beautiful nature and long history. The beauty of these places, sung by poets and writers, has always attracted travelers, romantics, invaders and just ordinary people looking for a better life.
After the victory of Russia in the Russian-Turkish wars Russian elites started visiting this region for rest and leisure. One of them was a member of the imperial Romanov family, the Prince of Oldenburg. Fascinated by the local climate and picturesque Black Sea coast he decided to turn Abkhazia into a "New Nice", making it a popular holiday destination for the Russian aristocracy. And he almost succeeded!
Almost - because the revolution of 1917 and the subsequent wars, plus several other political and economic events prevented this. But let's stop at this. Soon you will see everything on you own.
This is the preface we wrote for the program of the Sochi-Abkhazia tour, and it perfectly captures the essence of the trip to this interesting region. This year we had a few tours to Abkhazia and in this article we want to share with you our impressions of these trips, and most importantly, we want to show you photos so that you will also fall in love with this tour and go to it with us.
Key features of Abkhazia:
Good warm climate almost all year round
Kind and hospitable people
In many places there is disruption, decay, but it has its own charm, you can see skyscrapers made of glass and metal everywhere, but abandoned cities and palaces are not often met
Apart from the main roads, there are almost no cars
Very beautiful views and landscapes
Very, very tasty food, wine and chacha (local vodka)
Clean beaches for swimming
Natural springs with warm pools and contrasting waterfalls
Well, here are the photos how it was. Are you interested to do this ride? Details here - https://rusmototravel.com/tours/sochi-abkhazia-exploring-kingdom-abkhazia