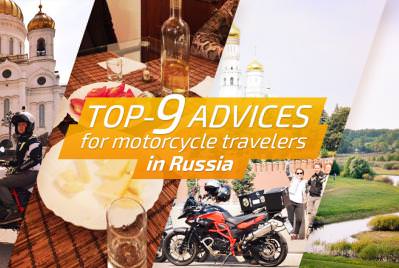 You decided to visit Russia. Great! What are your next steps?
1. Obtain visa to Russia
Check Russian Embassy web site in your country to see prices and documents requirement for you. Terms vary and sometimes significantly. Many countries, for example Brazil, Argentina or Urugvay do not need visa to Russia at all. Still for Europe and USA, Canada and Australia visa is required. In general to get visa you need passport valid 6 months after your planned end of the trip, photo, medical insurance, application form, invitation letter and service fee.
Usual travel visa is issued for 30 days but for many countries its possible to make 1-3 year visa (depends on the country). Invitation letter is something that we can provide to you. Other way to get it is to use your local visa agency, average price 20-30 EUR. Price for visa varies from 35 EUR for Finland and Netherlands (if you apply drectly to Embassy, fill all forms and bring your passport) to 150-200 EUR and sometimes even more for USA and Canada.
2. Plan your trip
If it's your first time in Russia, it's better to start with Moscow, Saint-Petersburg, Golden Ring, Volgograd, and Sochi. More experienced riders can do the Trans-Siberian route, famous road that goes from Moscow to the Far East.
You have four months to visit Russia because the weather is good for riding from the middle of May till the middle of September.
In general average temperature during the summer in Russia is +20-30 degrees (in the south it's +30-35) Celsius. Early in the morning, it can be +12-15. There are 7-9 rainy days during each summer month.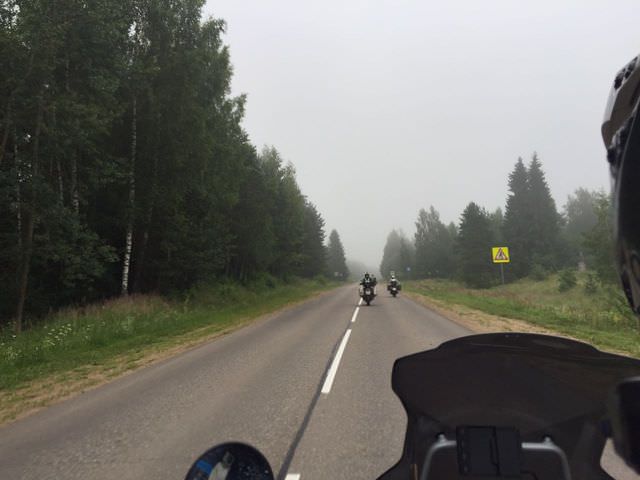 3. Choose right roads 
Russia is the largest country in the world by area and traveling here requires some skills from riders. To begin with, be ready to cover long distances, 400-500 km per day is a usual mileage in the central part of the country and 500-700 km is normal after the Ural mountains (if you travel over the Trans-Siberian route cities there are located at approx. this distance)
Second, in Russia, all highways have good coverage with asphalt. But on the highways, there is usually high traffic of trucks and lot of cars, plus they are flat and plain – riding such roads is boring. So what we suggest is to use secondary roads. They are much more picturesque and interesting to ride, but you never know if it's a good road or bad like it was never repaired after the Second World War.
Be aware that Google maps are not the best advisor in terms of secondary routes. We suggest seeing for more info at special travelling forums (e.g. Horizons Unlimited) or writing us an e-mail, we are always eager to help.
4. Plan your accommodation
Use services like booking.com, Airbnb, and Trip Advisor to find hotels. Always read hotel description carefully and check for clients' feedback. Infrastructure in Russia is just developing, many hotels were built recently, and the level of service is low, though pictures look nice.
Hostels in Russia usually exceed expectations; don't be afraid to use this option. There is no wide camping infrastructure in Russia. If you are a fan of sleeping in a tent, you can always drop it in a few hundred meters from the road. It's always better to book accommodation in advance because good places with right price/value ratio will be booked 100% for the summer period.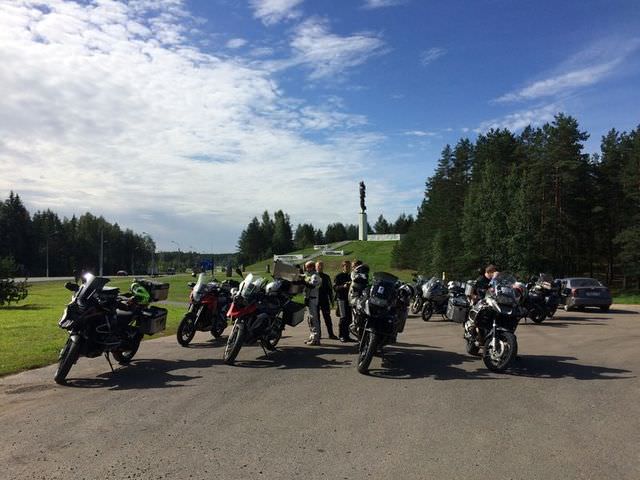 5. Be aware how to behave with police
If the police stop you, do not try to escape. In 90% they will check your documents and let you go. If you exceeded speed limit, you could get a 20-30 EUR penalty that can be paid later in the bank.
Asking for a bribe is not a common thing today; still such situation can happen, especially in a far remote from Moscow area. Be prepared for this and always have small money in cash. 20-30 EUR will be enough in 99% of situations. 100 EUR is maximum banknote you should pay.
Regarding riding rules, it's okay to overcome car or truck using contraflow line or roadside even if there is continuous line there, but do not abuse it. Riding contra lie is prohibited like in most countries in the world.
It's normal to exceed the speed limit (60 km/h in the cities, 90 km/h on secondary roads, 110 km/h on highways) by 20-30 km/h, even up to 40 km/h. 99% of police officers do not know English, so if you did nothing extraordinary, they would let you go.
6. Petrol stations
Petrol stations can be found every 50-100 km in the central part of Russia. Over the Trans-Siberian route, petrol station can be found every 150-200 km. Tough roads segments without petrol stations for 400-500 km can be found only on the Road to Magadan (Road of Bones, BAM, etc.). But these roads are not for usual riders; these are extreme destinations and people going there usually well prepared.
7. Credit cards and Wi-Fi
Visa and MasterCard are widely accepted in supermarkets, restaurants, petrol stations, hotels, metro/underground, souvenir shops, even in the Far East regions. ATM also can be found almost everywhere. Still always have 500-1000 EUR in cash just in case of any emergency situation.
Wi-Fi is also widely available. In Moscow airports, hotels, restaurants and cafes, petrol stations and even underground you can use it for free.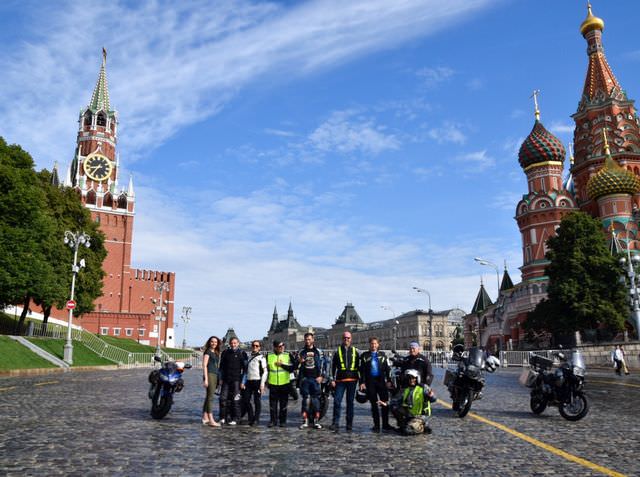 8. Money for personal spending
How much money to take for personal spending (food, fuel)? On average 50-70 EUR per day is okay. You will need 10-15 EUR for lunch, 15-20 EUR for dinner and 20 EUR for fuel for 500-600 km riding.
9. Technical problems
If you need technical help, don't hesitate to stop cars or other vehicles and ask for help. People are usually very friendly and will always try to help. In large cities, there are official dealers and motorcycle clubs where you can find spare parts and mechanics that can repair your bike. In small cities, especially if you travel over the Trans-Siberian route, for example, it's better to have contact list of local bikers that can help in case of any problems.