In RMT we have almost 50 BMW motorcycles that are available in guided tours, self-guided tour or just for rent. We permanently renew our fleet to keep all bikes fresh and in perfect technical condition. All the motorcycles are equipped with heated handlebar grips, touring windscreen, protection (bar, engine, frame, headlight), BMW-Navigator cradle mount, side panniers (35 l. and 38 l.) and top cases (36 l.).
You can find the specifications of our motorcycles in the list below. While choosing a motorcycle you want to ride please always make sure that it fits your height, physical condition, driving skills and the tour you are going to take.
BMW F750GS
Seat Height: 815 mm 
Weight: 224 kg.
Power: 77 HP 
F750GS represents a new generation of BMW's original and uncompromising enduro models. It behaves confidently on any road surfaces and is ready for any surprises on the road.
Cost-effectiveness of the "Bavarian" is provided by the advanced engine management system and updated exhaust system. Its long-range chassis is adapted to off roads drive and perfectly smooths road bumps. 
An anti-lock braking system (ABS), as well as reliable disc brakes of BMW F750GS increase safety of travel, making it more controllable in straight runs, and when entering the sharp turns at high speed. The bike is equipped with a new handlebar and an updated, modern display featuring several parameters. For added convenience, the suspension spring could be adjusted by the hand operated wheel.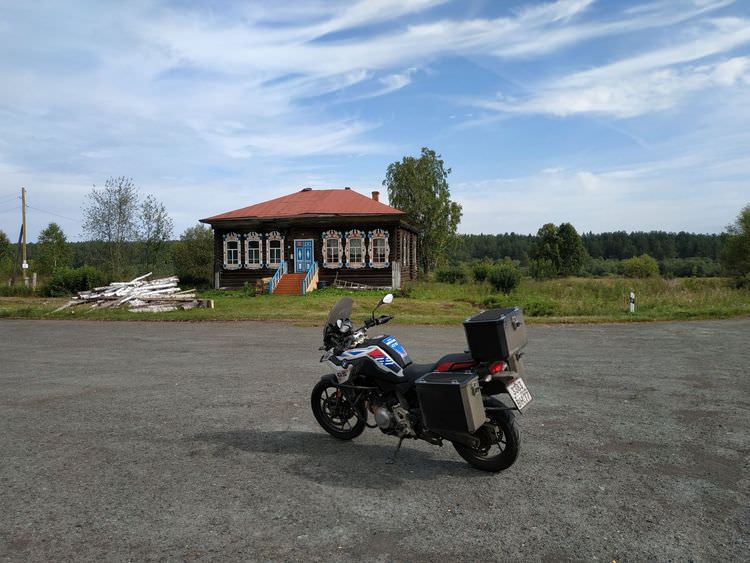 BMW F850GS
Seat Height: 860 mm 
Weight: 229
Power: 95 HP 
BMW F850GS is the most universal bike, that can help you in any situation. Doesn't matter where you want to go, Moscow-Saint-Petersburg, Golden Ring, Trans-Siberian Road, Magadan, Karelia, Altay Mountains, Old Summer Road or BAM - you can rely on this bike in every situation. 
It's a bit cheaper than R1200GS but it has more than enough of power. And it has great suspension and R21 front wheel that can help you pass most of the road inequalities while travelling in Russia. Another big advantage of this bike is weight. The bike is way lighter than R1200GS, especially in Adventure modification with panniers and top case. 
We have more that 10 of BMW F850GS in our park, most of them are for Moscow-Vladivostok Tour, but you can also rent this bike for any other tour or for a self-guided one.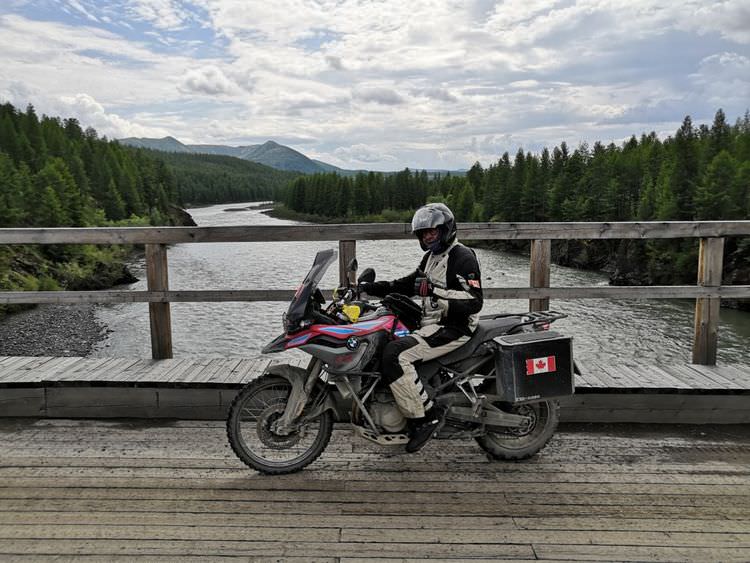 BMW R1200/1250GS
Seat Height: 790 - 870 mm 
Weight: 244
Power: 125 - 136 HP 
We have both, R1200GS and new R1250GS. These bikes are the most successful models in the German manufacturer's history which has become the modern standard for long-haul travelling both on- and off-road. 
It is the best-selling motorcycle of BMW Motorrad, which has been repeatedly winning the record sales battles in the US and UK markets. The Germans succeeded in making the GS bike so easy to ride, together with being comfortable for the driver and safely ridden on all kinds of road, that it has become the best-selling motorcycle model in many countries. 
In 2007, Ewan McGregor and Charley Boorman rode their GSA from Scotland to South Africa; that journey was documented in great "Long Way Round" TV series. 
BMW's Adventure series of GS models were first launched in 2001 and were based on the BMW R1150GS. From the very beginning, they are used during the long journeys on any roads, and even without them. Larger tank and long-stroke suspension are the calling card of Adventure motorcycles.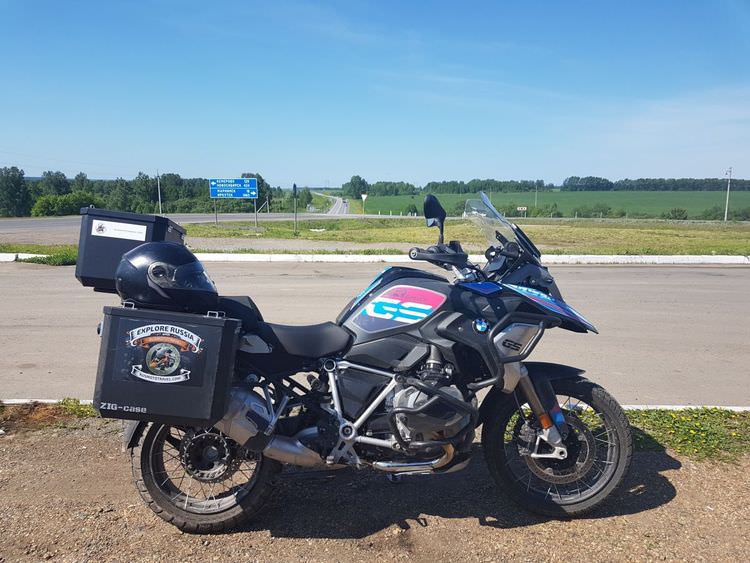 BMW F700GS, BMW F800GS
In addition to the latest BMW "50-s", BMW F750GS, BMW F850 GS and BMW R1200/1250GS, there are also earlier models in our fleet. This is the BMW F700GS, BMW F800GS, and our pride, the old BMW R1200GS Adventure 2012, which runs more than 200,000 km. these motorcycles we carry with us in the trailer as a spare, or they are used by our guides. In addition, we use them in Enduro training. These motorcycles are part of our history, and we love them very much. In rare cases, we give them to a participant in the tour if there is no other option, for example, you have decided to join an already formed group, and "50-S" are not available.
You can see rental rates and more photos here - https://www.rusmototravel.com/rent