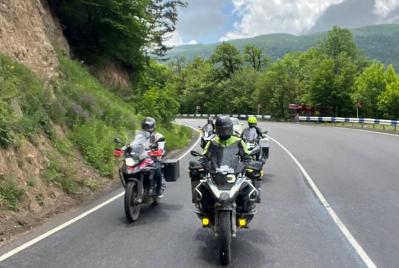 A few photos from the Georgia-Armenia tour that took place in early June.
The guys say it was the most "punctured" tour in our history, 7-8 punctures of wheels, we don't know it in Armenia and eastern Georgia, so tire repair shops create work for themselves, throwing all sorts of crap on the roads, but they constantly put harnesses in the wheels.
Well, apart from this, a very beautiful and balanced tour, moderate runs, beautiful places. There will be another one on October 1-10 in the fall, the last couple of places are left. And then next year in June.