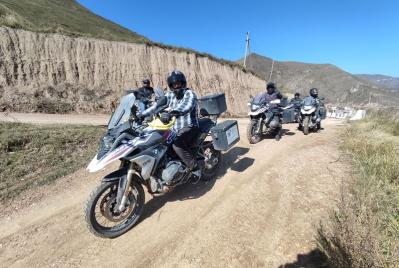 October 1-10, 2023, North Caucasus Motorcycle Tour
This year autumn tour over North Caucasus we will remember because of:
1. Camels that we have never met before in that area
2. The first snow on the passes in the mountains, which we have already met in previous years
3. Mud road from Sulak Canyon after heavy rain
4. A new glamping in Gunib, which turned out to be not very good. But that's because it was just built few weeks ago, next year everything will be ok
5. As always fascinating roads, passes and serpentines, mountains and nature
It is interesting to observe how this region is developing in Russia.  We remember how 3-4 years ago we travelled with first groups and there was literary noting, no tourists before came here. But now there are bus tours already. Good!
Dates for 2024 North Caucasus tours are May in spring and September-October in autumn.
See you in the Caucasus!