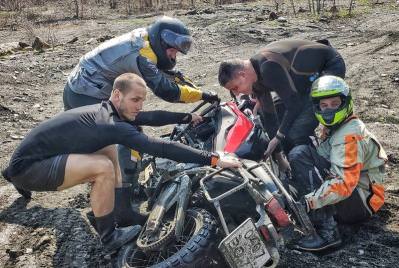 In early April, we held our first Enduro Training of this year in Krasnaya Polyana, Sochi. There were 7 riders plus three instructors from RMT. During the winter, our guys missed work and took up the training of new arrivals with full force.
The weather was changeable, after winter there was a lot of water in the mountains and even small streams turned into rivers, which only added interest and excitement to the participants.
A few photos of how it was below.
Come to us in spring or autumn, the current calendar can be viewed here - https://www.rusmototravel.com/calendar