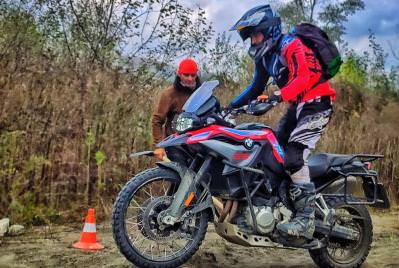 In the end of October 2020 we held last in this season Enduro 2 training, advanced riding skills. 5 riders came to Sochi, part of the group traveled with us before. Roman and Alexey were the trainers and photographers.
Guys were "lucky" there were rains during the nights so it was slippery and wet, which brings sometimes extra fun, high water on the roads and same time marvelous views and sceneries. 
First days we had practice on easy 250cc bikes to improve techniques, after three days we used BMW F850GS.
Please have a look at just amazing photos below to get better understanding how it looks like.
Next year we have 2-3 Advanced Enduro training courses, in April and October-November, please book places in advance, not many slots already left.