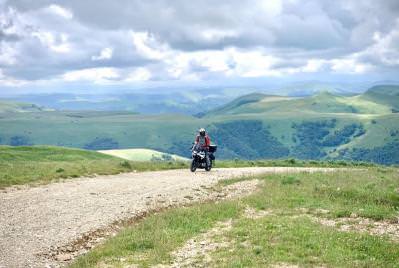 From 1st of January 2021 Russia implements e-visa for residents of 52 countries. Now because of corona borders are closed, but as soon as they will reopen that will work and here are main details:
- You can apply online, no need to visit embassy, send your passport by post, etc.
- E-visa is available for 60 days, but you can stay in Russia during that period for 16 days max. It means you can plan vacations for June-July 2021 and apply for e-visa from 1st of June till 30th of July. And you can come for 16 days in that time interval, when you want, for example 10-26 of June. Or it can be 5-6 days visit in June and then again 6-7 days in July
- To make e-visa you need to fill online application form on Russian Ministry of Foreign Affairs web site and pay 40 Euro council fees
- Hotel booking confirmation, airfares, invitation letter and other confirmations are not required.
- Visa will be process within 4 days, you will receive it by e-mail in PDF file, you print it and go to the border, that is it
In the coming years government promises to introduce 2-3-year tourist visas with 2-3 months of stay for one year, that would be perfect.
Here are countries that can get such e-visa - all European countries, all Scandinavia countries, India, Bahrein, Indonesia, Ireland, Iceland, China, Korea, Kuwait, Malaysia, Mexico, Oman, UAE, Singapore, Turkey, Japan
Most of Latin America countries can visit Russia without visa at all. With USA we have exclusive 3-year visa duration agreement (Russians get 3 years visa into USA and same USA citizens get 3-year visa in Russia).
It seems among our regular customers only Canada and Australia are left behind. Dear friends, we will do our best to include you into list of countries that can apply for e-visa.
Good news so far!