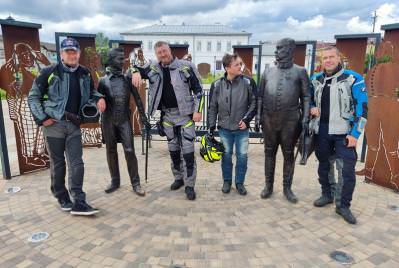 Some photos from the July 2022 tour to Karelia. The main surprise of that tour was an emergency on the first day, when brand new KTM got into road hole and bent both wheels. Very sad event. But we solved the case, loaded bike on evacuation car, delivered to St. Petersburg, where the guys at the motorcycle service rolled the wheels and did everything so that now they are like new wheels. Rider continued the tour, show must go on.
Otherwise, everything was as usually beautiful – St. Petersburg, Karelia Region, Solovetsky Islands, small cities of the Golden Ring.
Next year we are going to do same tour again in July, please join us if you want.
P.s.: on English version of web site this tour name is Best of Russia, Moscow-Saint-Petersburg-Karelia. We had only Russian group this year and slightly changed itinerary, removed Moscow sightseeing excursion and few other things, instead added some new. For local customers that was better.