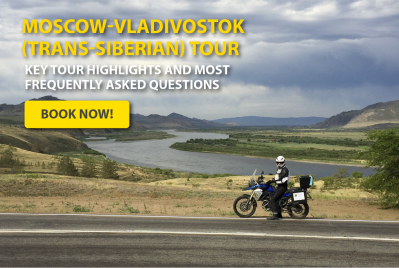 Dear friends, 
In this article we will give you more information about Moscow-Vladivostok Tour, probably the best ride you can have in Russia. It's interesting, challenging and memorable, like every long adventure. 
Total distance is 10 000 km, you will cross all Russia and most part of Eurasia, from Moscow to the Far East. We start at the Red Square in Moscow and finish in Vladivostok at the Tokarev Lighthouse. Most of the tour runs in Siberia, vast part of Russia, the harsh land of forests and rivers, mountains and lakes, as well as incredibly hospitable and helpful people. 
If you have any doubts or concerns about this ride, we hope they will diminish after reading this article. 
KEY INFORMATION AT A GLANCE
Total duration 25 days tour, including 17 riding days to cover 10 000 km + 6 rest days in Moscow, Ekaterinburg, Krasnoyarsk, Lake Baikal and Vladivostok + 2 days arrival/departure 
Group 6-8 riders + 2 guides (bike + Van) 
Support Van with luggage and extra bike 
Accommodation in 3-4* hotels all days (except few days in 2* hotels in Siberia) 
Price 9950 Euro includes bike, fuel, insurance, hotels (single room), breakfasts, meals during the riding days, excursions and entertainments, home made dinner at Lake Baikal, tour guide and support VAN, Russian BBQ and Banya (Russian steam sauna), invitation letter for visa and many more. Extra money to take with you 700-800 Euro for the whole trip. 
Russia is a big country, there are 85 regions in total and you will see 25 of them. There will be 7 time zone and 4 different religions during the tour, plus a variety of landscapes. In no other country in the world you can see so variety of places and sights – forests, lakes, rivers, mountains, steppes, small villages and big cities, you will see all this during the ride. 
Average age of the participants 55-70 years old, sometimes we have younger riders and almost every time there are people aged 72-73 years. In general, there are no age restrictions, anyway please soberly assess your strength – Trans-Siberian Route is a long and challenging ride and you must be in good physical and mental shape to do it.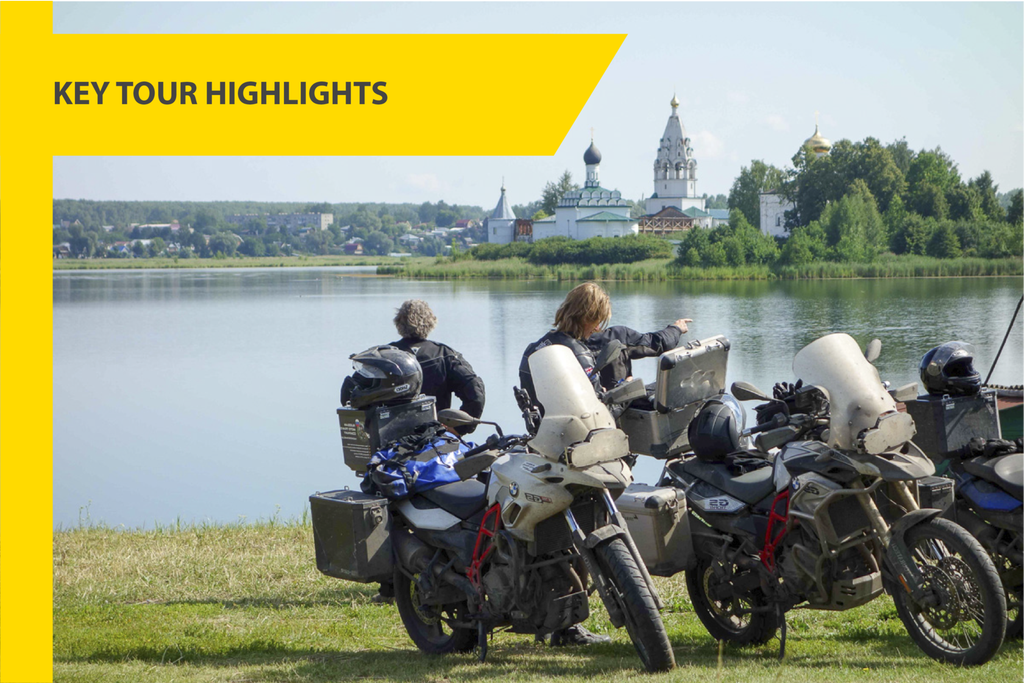 Siberia
It's the territory stretching for many thousands of miles from the Ural Mountains to the Pacific Ocean. The harsh land of forests and rivers, mountains and lakes, as well as incredibly hospitable and helpful people. A place where you will feel the vastness of the expanses of Russia and their diversity. There are a lot of stories and legends about Siberia, and to many it seems to be something mysterious and scary, and you have every chance to find out for yourself what it is. You will pass it from edge to edge, accompanied by an experienced guide who knows almost everything about Siberia
Lake Baikal
The largest and deepest freshwater lake on the planet. There is more water in Baikal than in all the five Great Lakes of North America taken together (Upper, Michigan, Huron, Erie, Ontario) This is a unique and incredibly beautiful place and is one of the main symbols of all of Siberia. You can swim around Baikal by boat and drive along its shore on an old Soviet steam train. In Russia, this lake is called sacred and having been on it, you will understand why
Moscow
The capital and heart of Russia. The modern metropolis with a huge number of historical monuments of many eras. The city is more than 870 years old and believe us, there is something to see here. During our half day city tour, you will see the Kremlin and the Red Square, the Bolshoi Theater and the revived Cathedral of Christ the Savior. If you arrive one day before the tour you can walk around the cozy streets of Moscow and see the famous "Stalinist" high-rises - one of which is the largest university in Russia
Vladivostok
Vladivostok is the "Eastern" capital of Russia, a port city from three sides washed by the Pacific Ocean. It can be compared to San Francisco, the high hills descend to the Golden Horn Bay, many ships in the port, sea lighthouses and a huge bridge leading to the Ruskiy Island. In Soviet Union times, the city was closed for entry even for most citizens of the USSR, but now everyone has the opportunity to get into it
The Ural Mountains
It is a mountain range stretching from the North to the South and separate Europe and Asia. There are no high mountains and peaks, but the place is beautiful for its forests, rivers, lakes and natural parks. Here is the Kungur Ice Cave - unique natural site and the city of Yekaterinburg - one of the largest cities in Russia, in which the last Russian Emperor was buried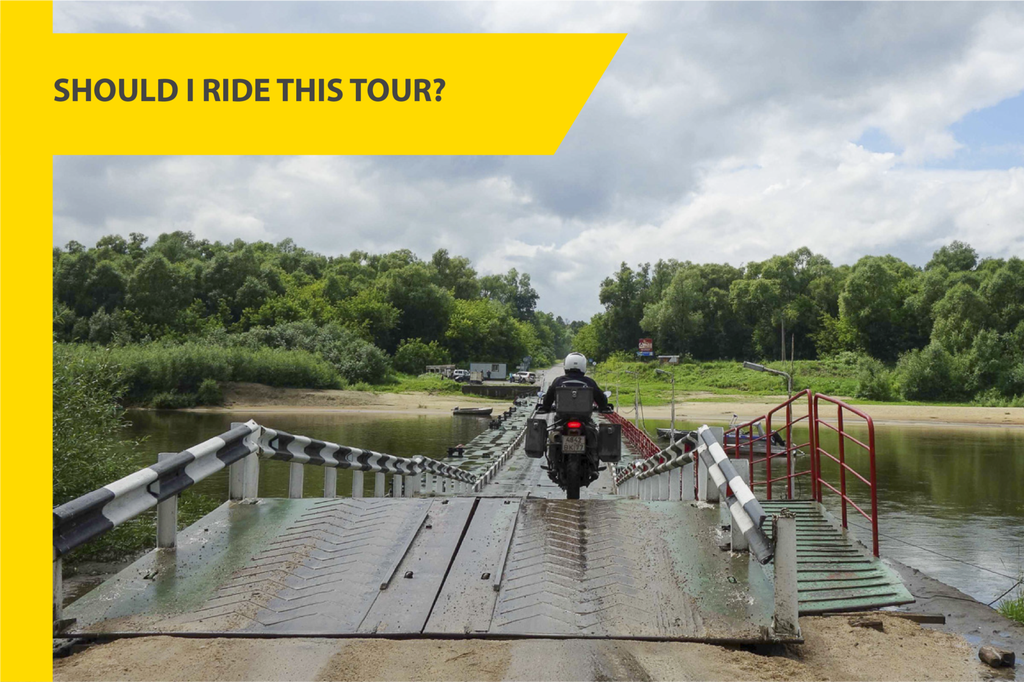 Yes if
You want to Explore Russia/Siberia
You want to challenge yourself with long and interesting tour
You are not afraid of possible difficulties (rainy, windy, cloudy, cold, hot weather, mosquitoes, technical issues, physical and mental challenges)
You want to try Russian vodka with home-made dinner at Lake Baikal
You want to try real Siberia banya (Russian steam sauna) with wooden sticks and all other attributes
You are in good physical and mental shape
You have good riding skills
You have at least basic off-road skills
You can ride for 500-600 km per day
You want to be one of the few who did this tour so far
No if
You can't ride more than 300-400 km per day
You want to have 100% comfortable weather during the tour
You have no experience in riding gravel roads
You can't ride faster then 100 km/h on paved roads
You are not very good in turns and twists
You want to have only serpentine roads during the tour
You want to have more cultural, rather than riding tour
You are not interested to visit Russia/ride in Siberia at all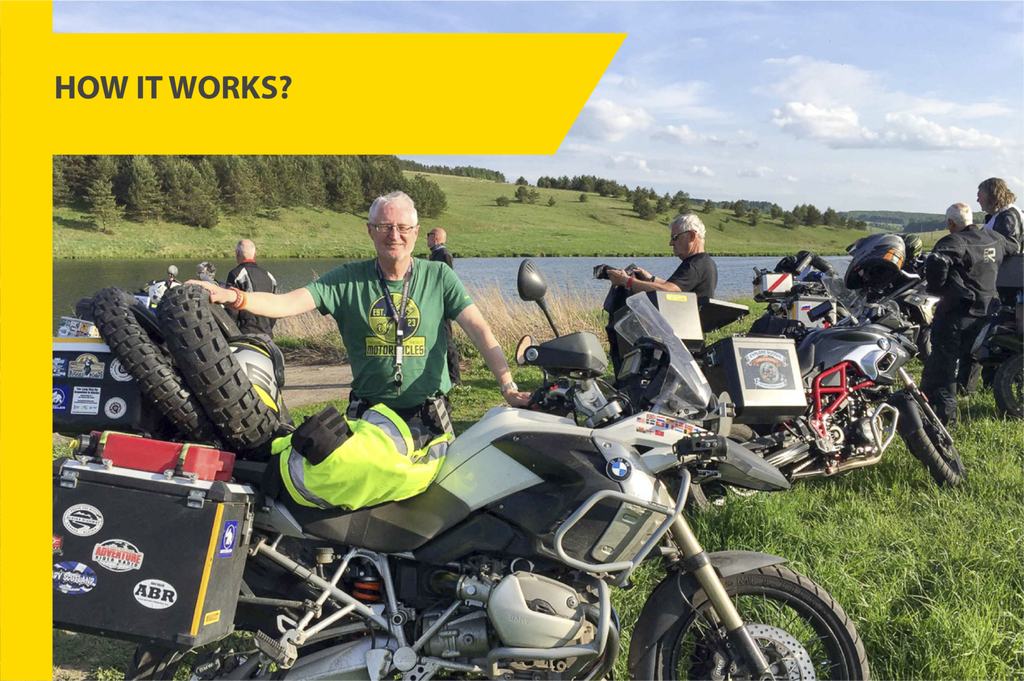 You arrive to Moscow where we meet in the hotel and first evening we do a kick-off meeting and after a welcome dinner to meet with a group. From our experience several people will ride their own bikes, but most will be with rented bikes, usually its R1200GS or F800GS. 
On the second day it's half-day city tour and after we pack bikes and make final preparations. We provide you with GPS coordinates for all location, paper maps, tour programs with day by day schedule. Third day we start riding. During the entire trip you stay in the hotels in the single rooms. Breakfasts are included during all days, meals (lunch and dinner) during the riding days. 
There will be a guide on a motorcycle + support VAN with luggage, extra bike, spare parts and pharmacy kit. Guides know the route and have advanced technical skills in repairing bikes, just in case something happens. 
Most of the days we ride for 500-600 km with plenty of stops for lunch, petrol, photos at interesting sports. We usually starting riding at 8 am and arriving to the hotel by 6-7 pm. Every 3-4 days there is a rest day when we can sleep well, check bike, have a city tour or visit some local places of interest and recharge batteries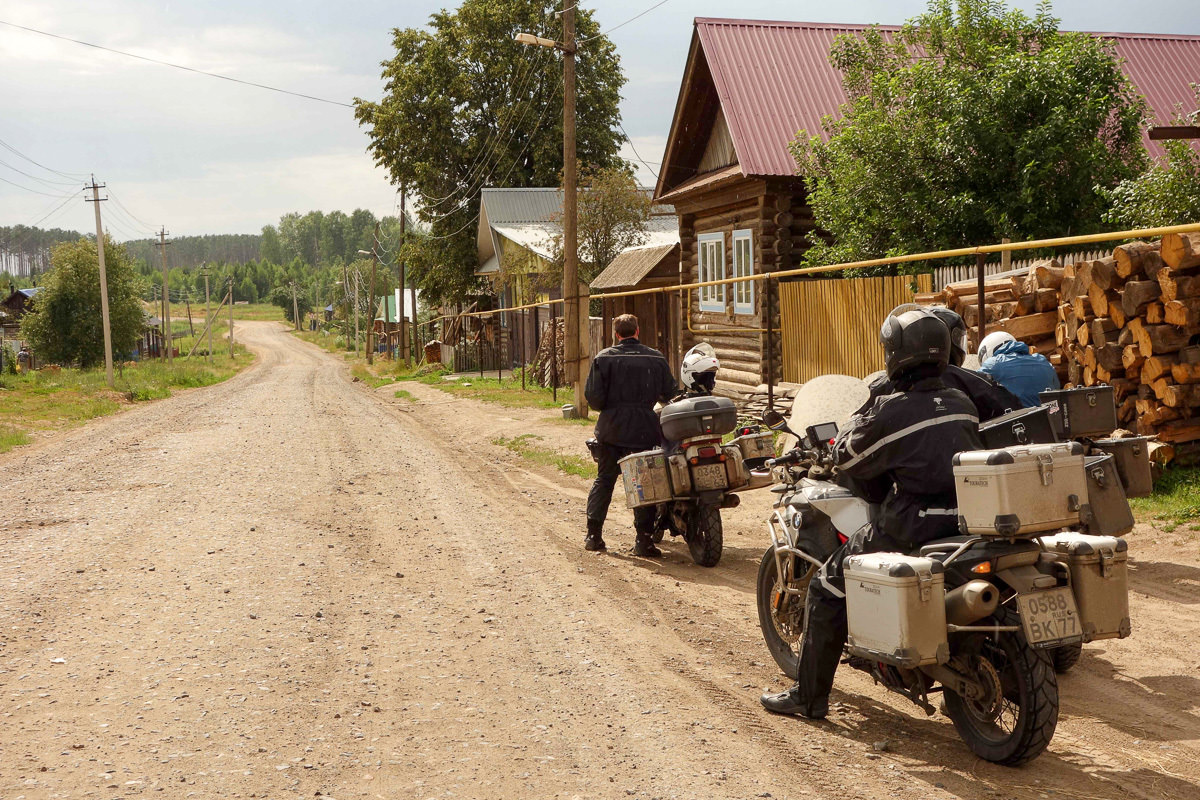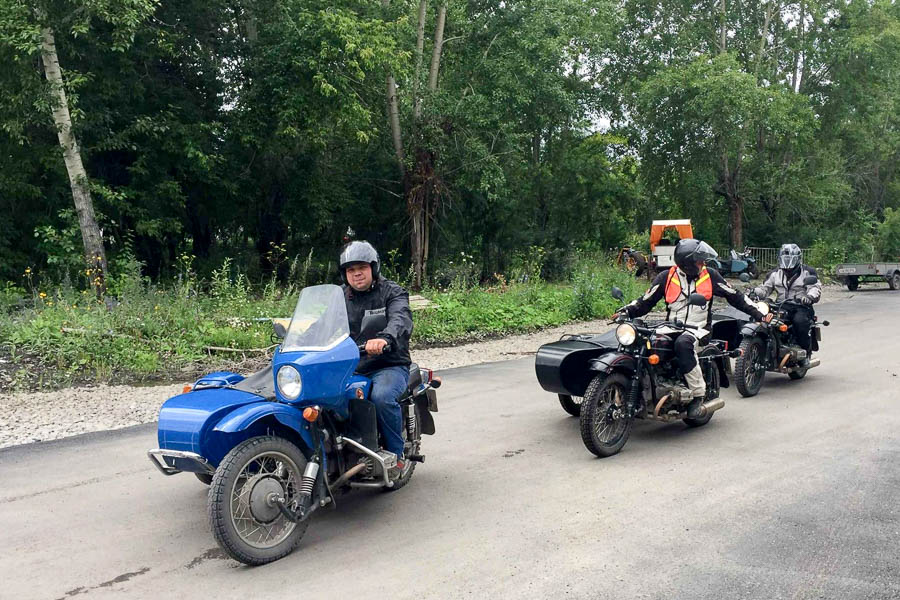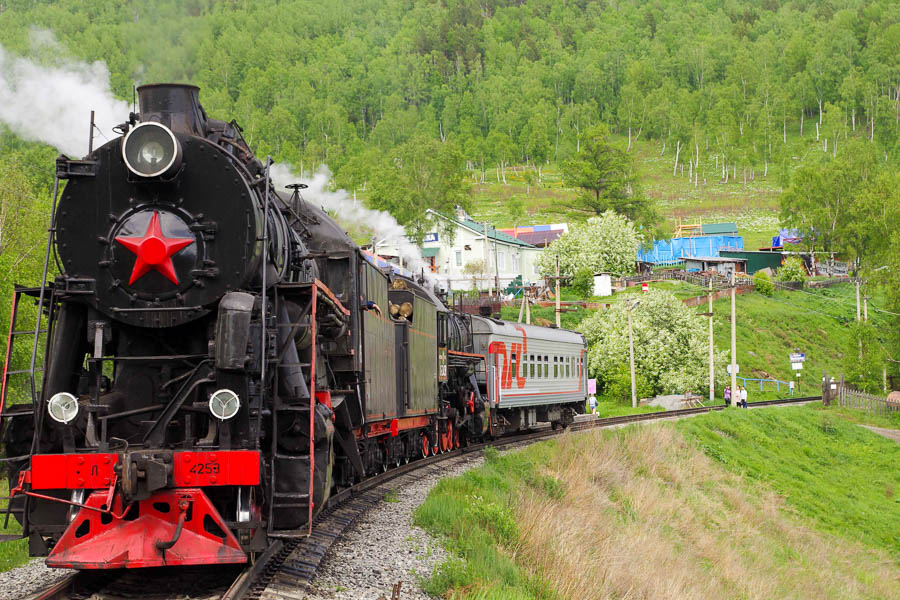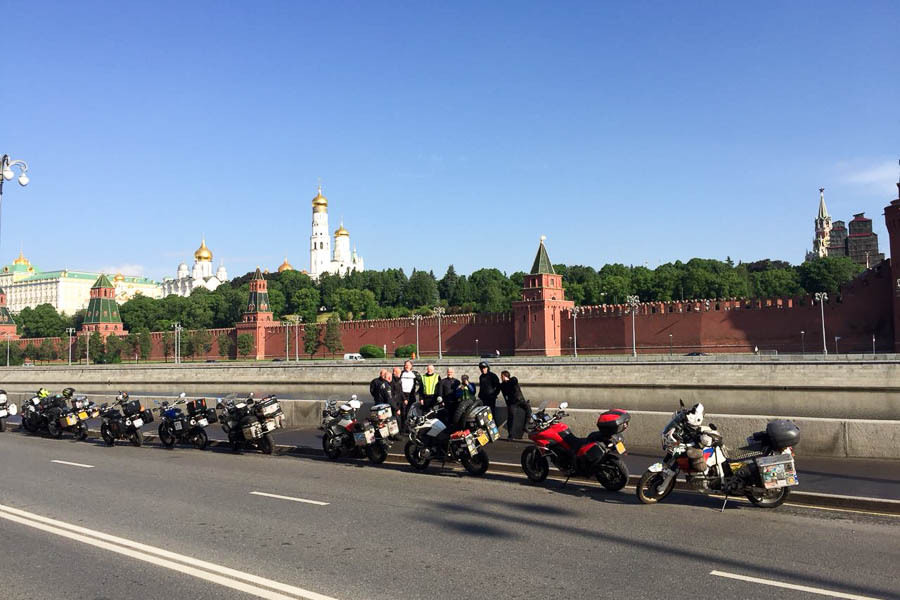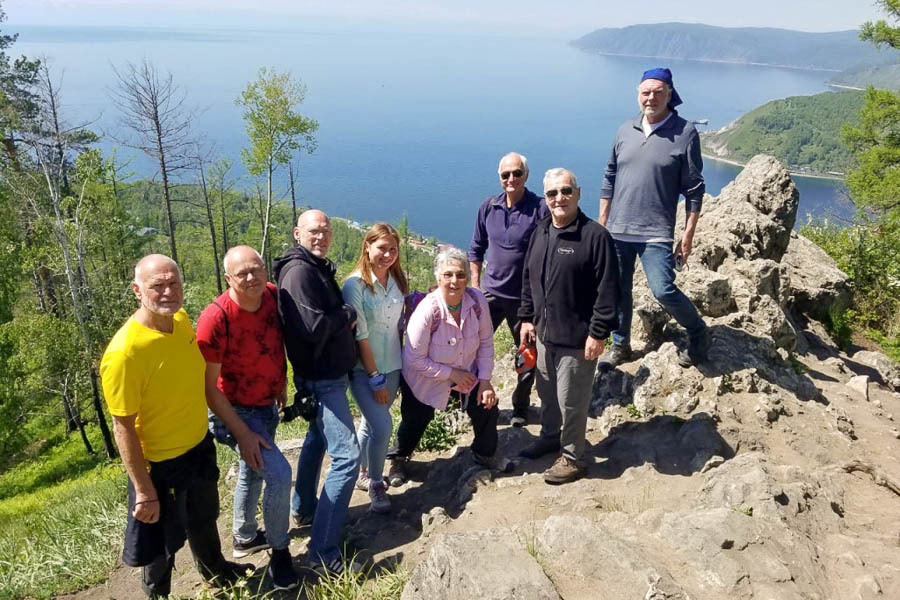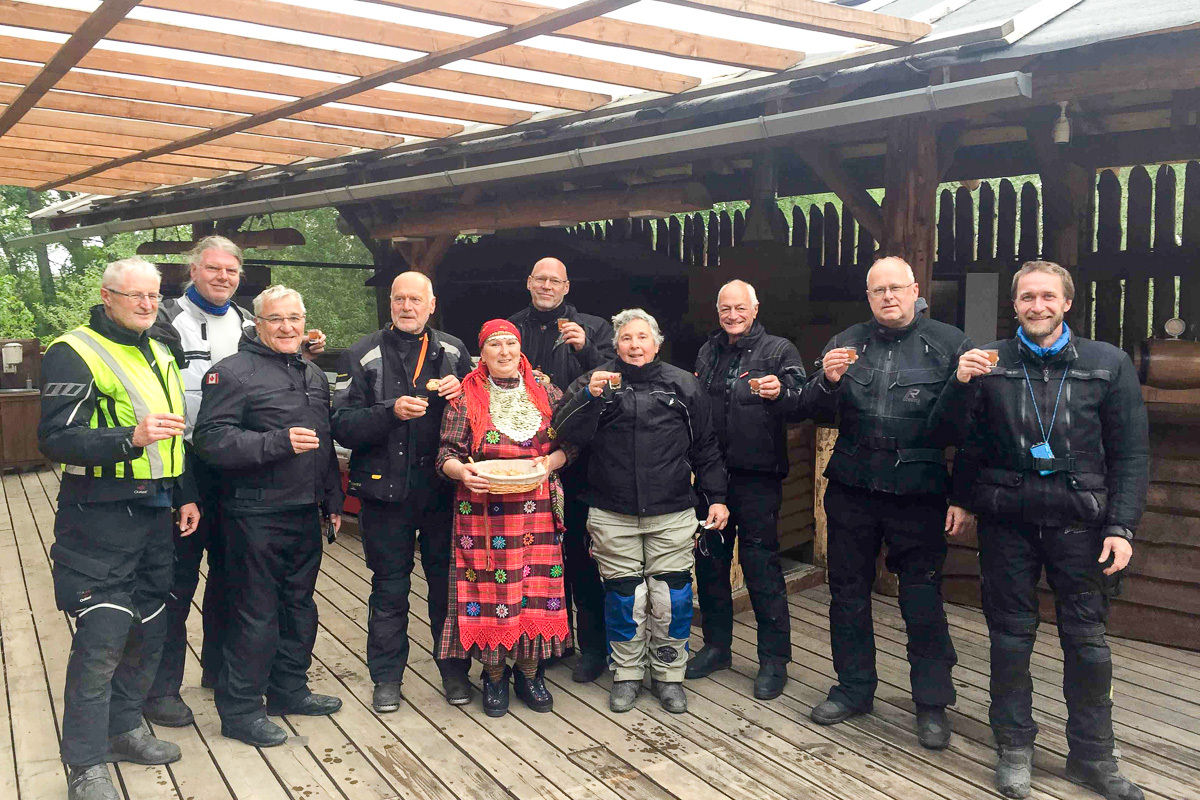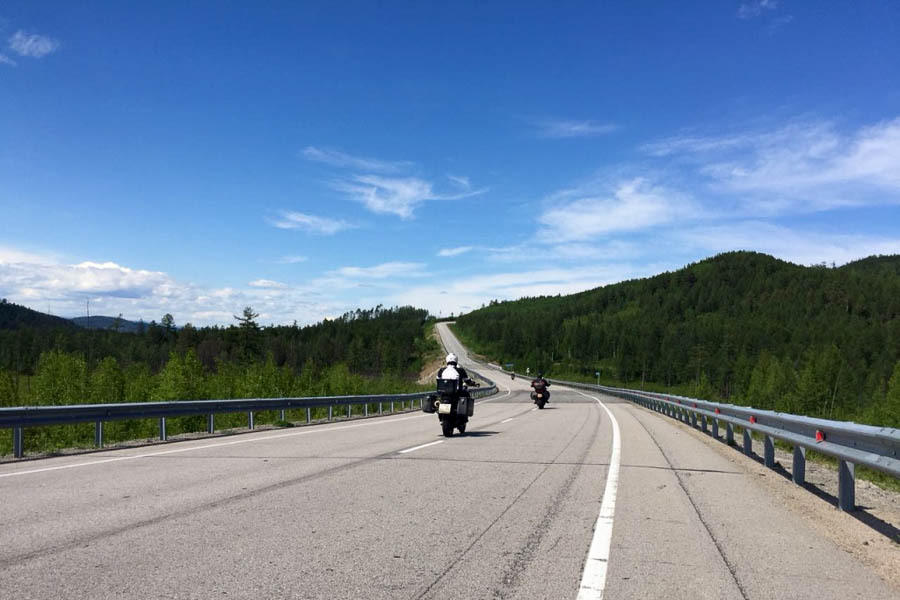 Still have any questions?
Please, contact us via e-mail at info@rusmototravel.com or call us at +7 495 664 5846