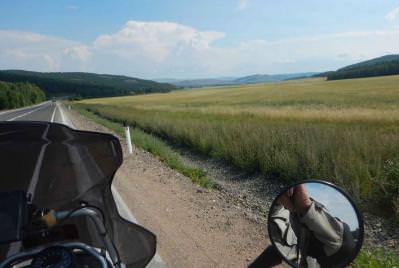 Siberia has always attracted the attention of motorcycle travelers for its size, harsh climate, nature and inaccessibility. Until recently, there was practically no reliable information about Siberia, today there is more information, but it is very diverse and is scattered across various sources.
We see growing interest in Moscow-Vladivostok tours that we run every year and hence decided to put together all available information and tell you how to do an Ultimate Ride through Siberia (with us or in self-guide tour, that ok as well).
How is this region looks like, overview of ares, what are the roads there, most interesting places if interest, safety rules, etc. During next weeks we will post several articles about Russia in general and Siberia in particular. We hope you will enjoy it and we appreciate your feedback and comments.
What is Siberia?
Siberia is a vast geographical region in Eurasia, bounded by the Urals in the west, by the Pacific Ocean in the east, by the Arctic Ocean in the north, and by the borders of Russia, Kazakhstan, Mongolia, and China in the south.
Most of Siberia is located in Russia, it occupies an area of 73.5% of the country. This is a huge and sparsely populated region with mountains, big rivers, lakes, steppes and a lot of untouched nature. Much of this region is located beyond the Arctic Circle and is virtually inaccessible.
The roads in Siberia are different. The main federal highway – Trans-Siberian Road, is a good asphalted road (it became fully paved only in 2012). Most secondary roads are unpaved, especially in central and eastern Siberia.
Behind Lake Baikal there are many semi-abandoned roads where you will not find a single car for hundreds of kilometers of the road.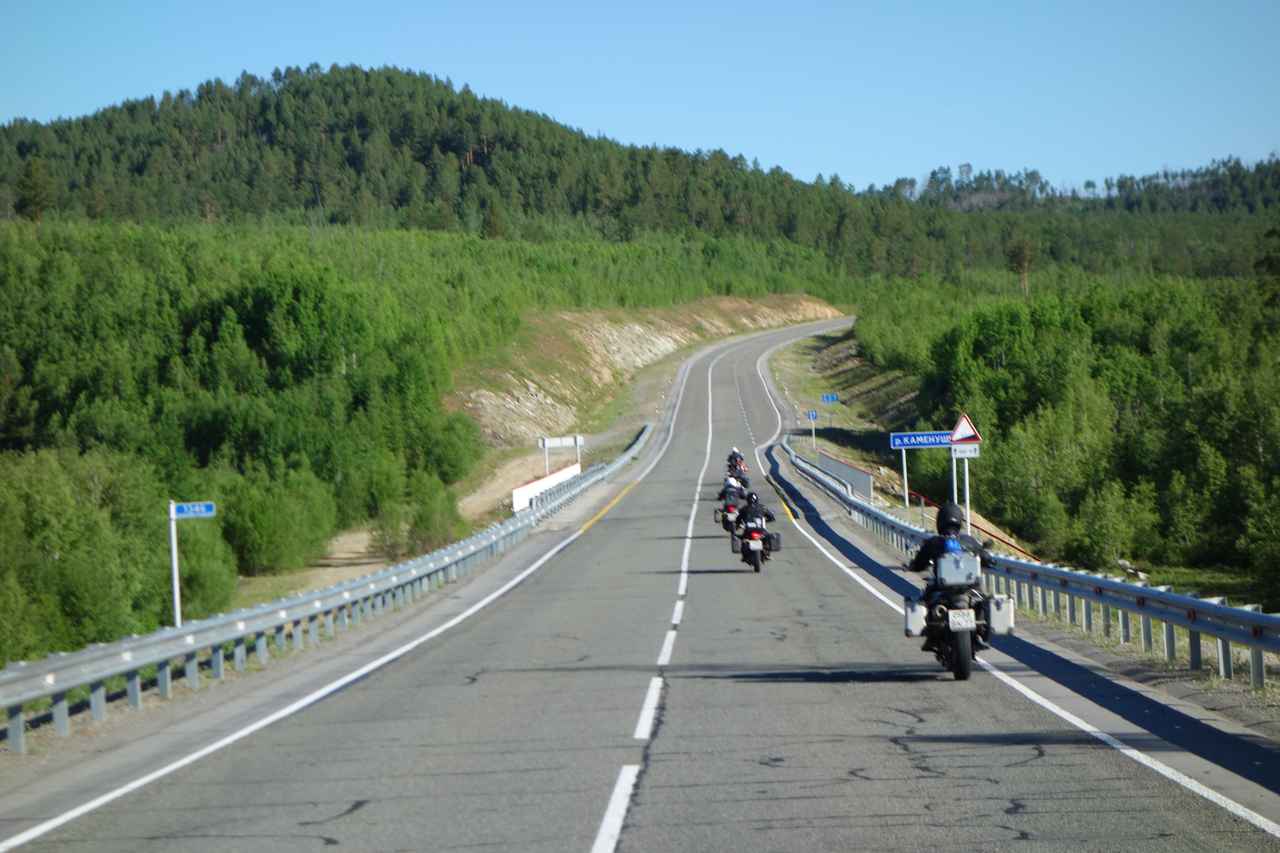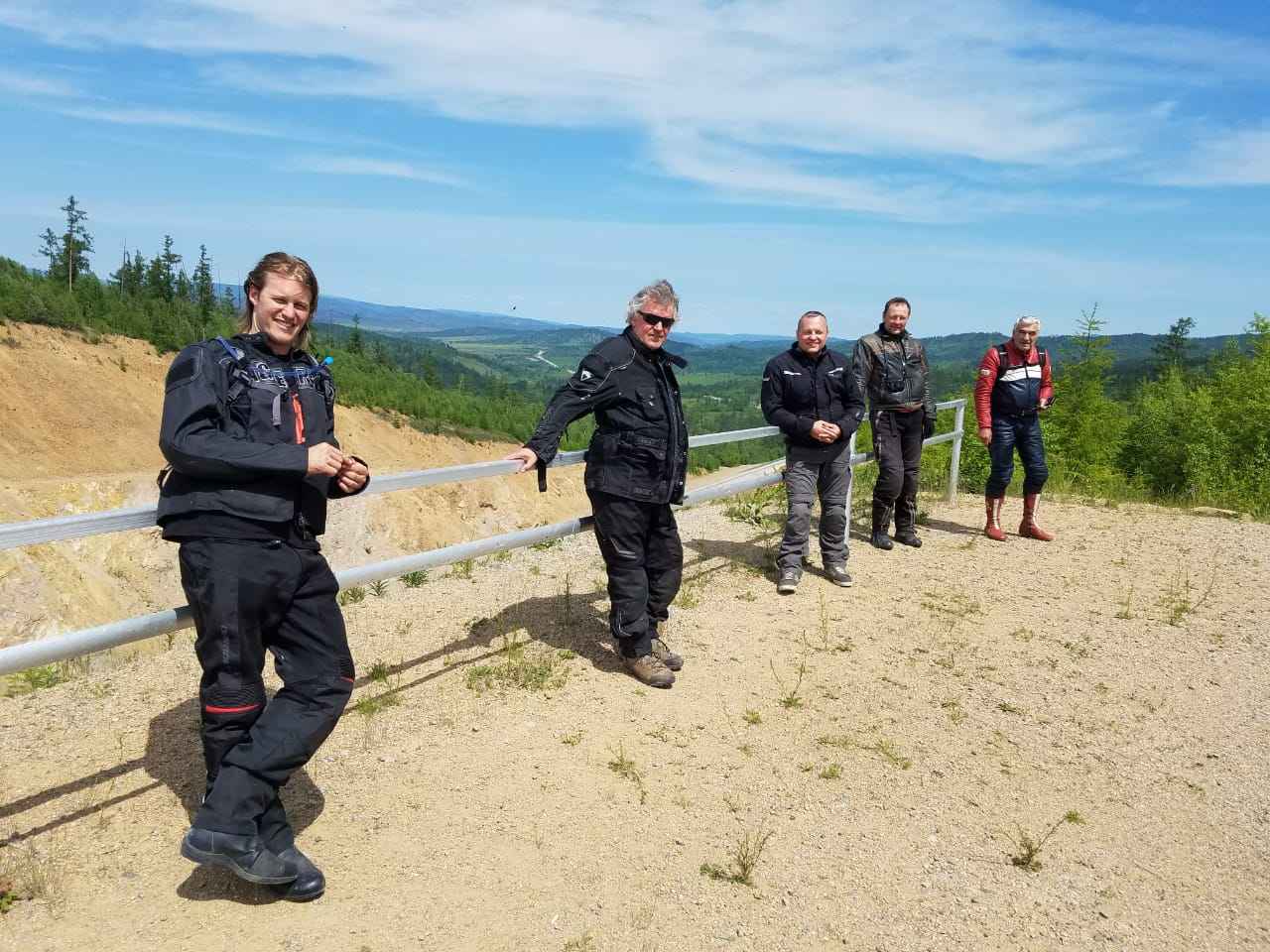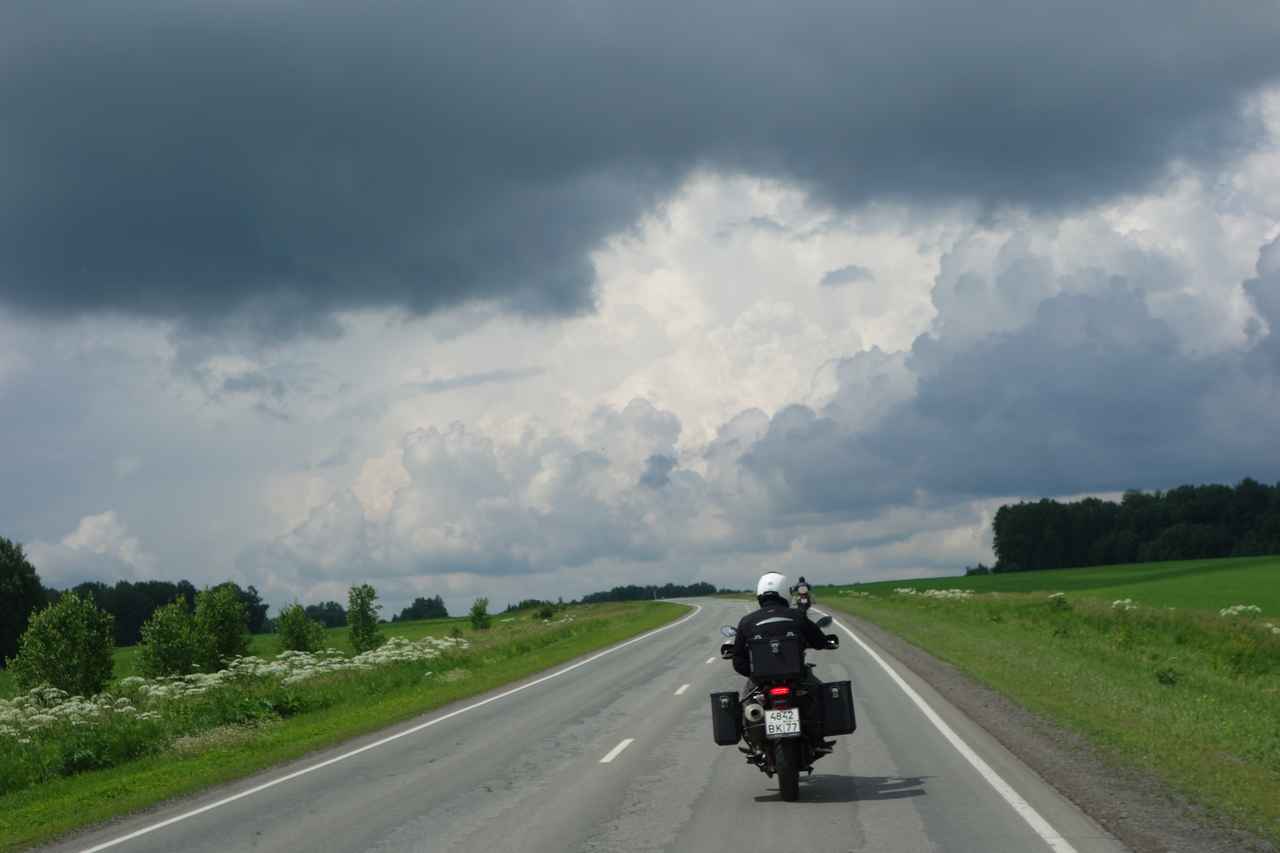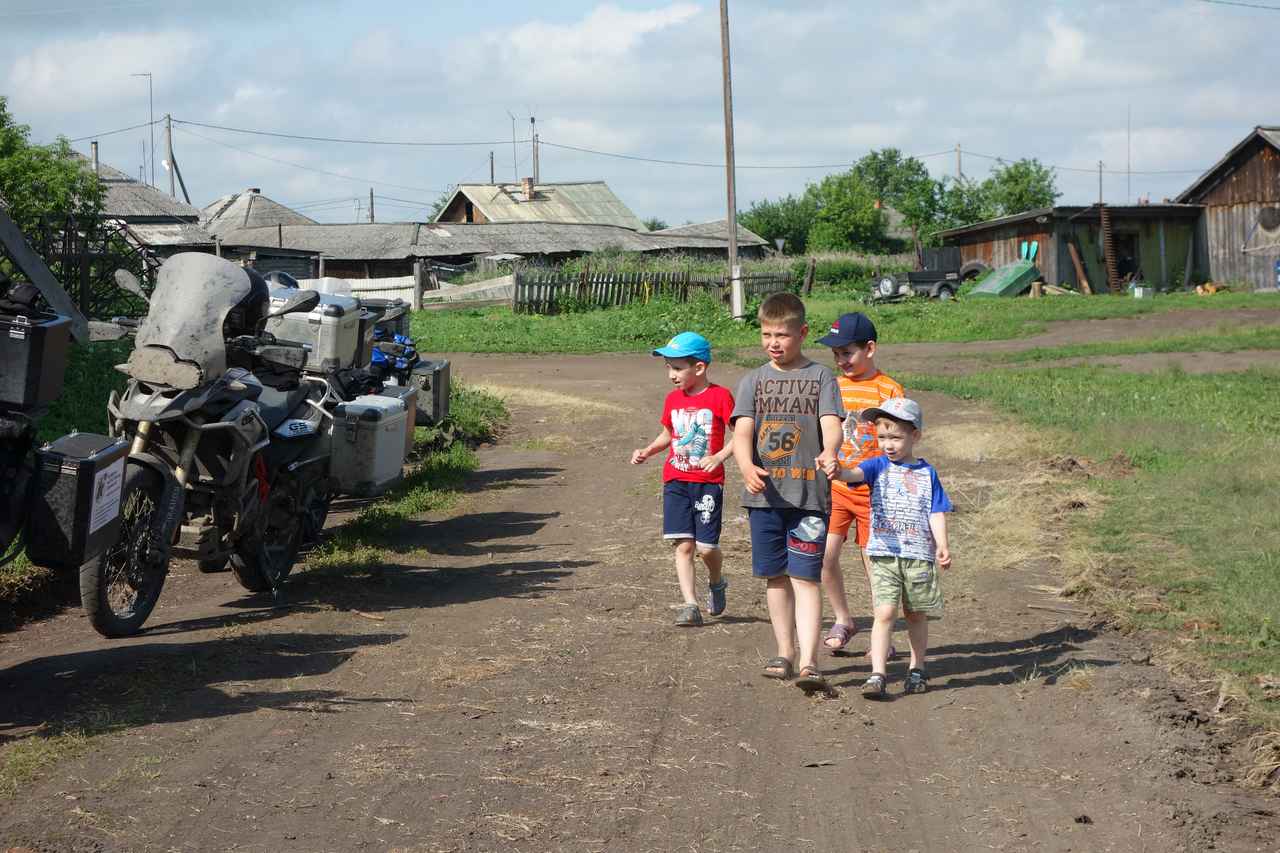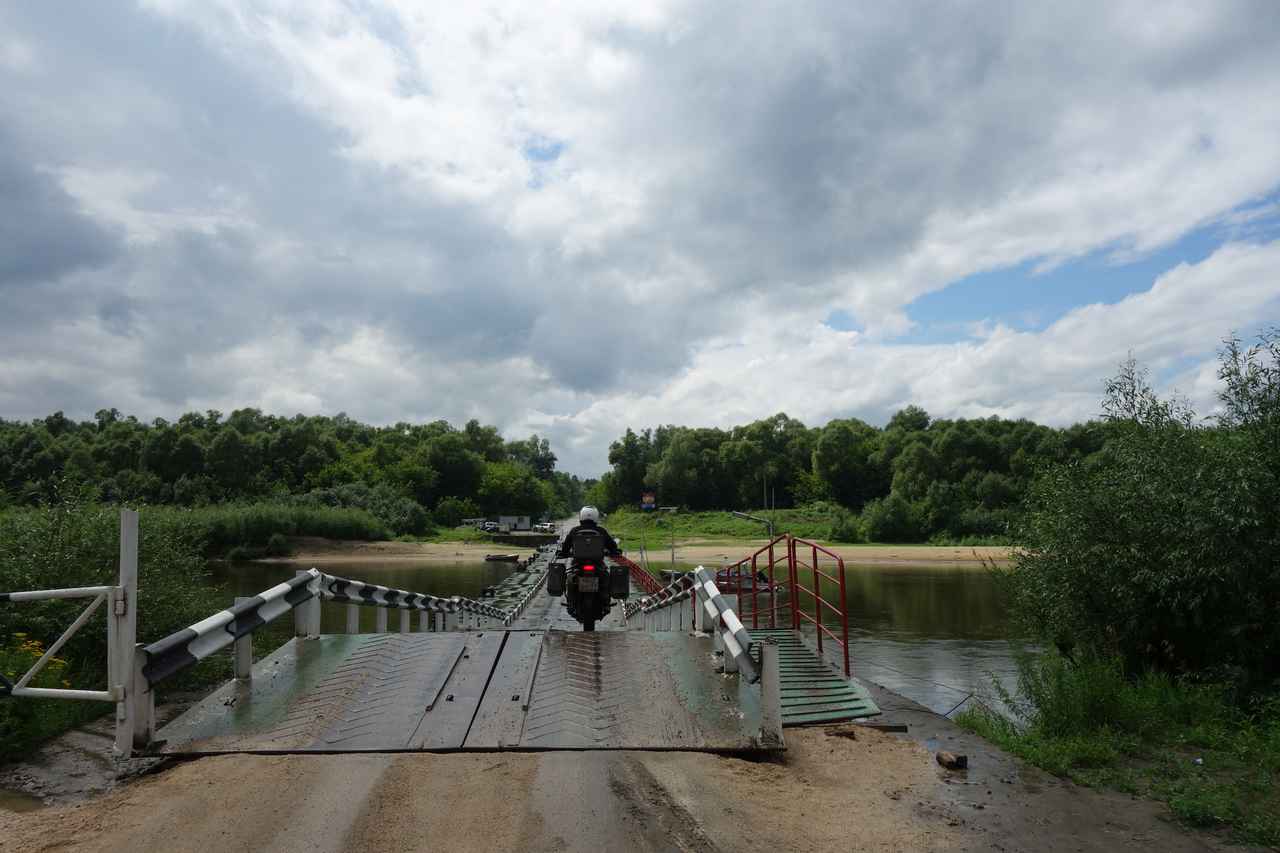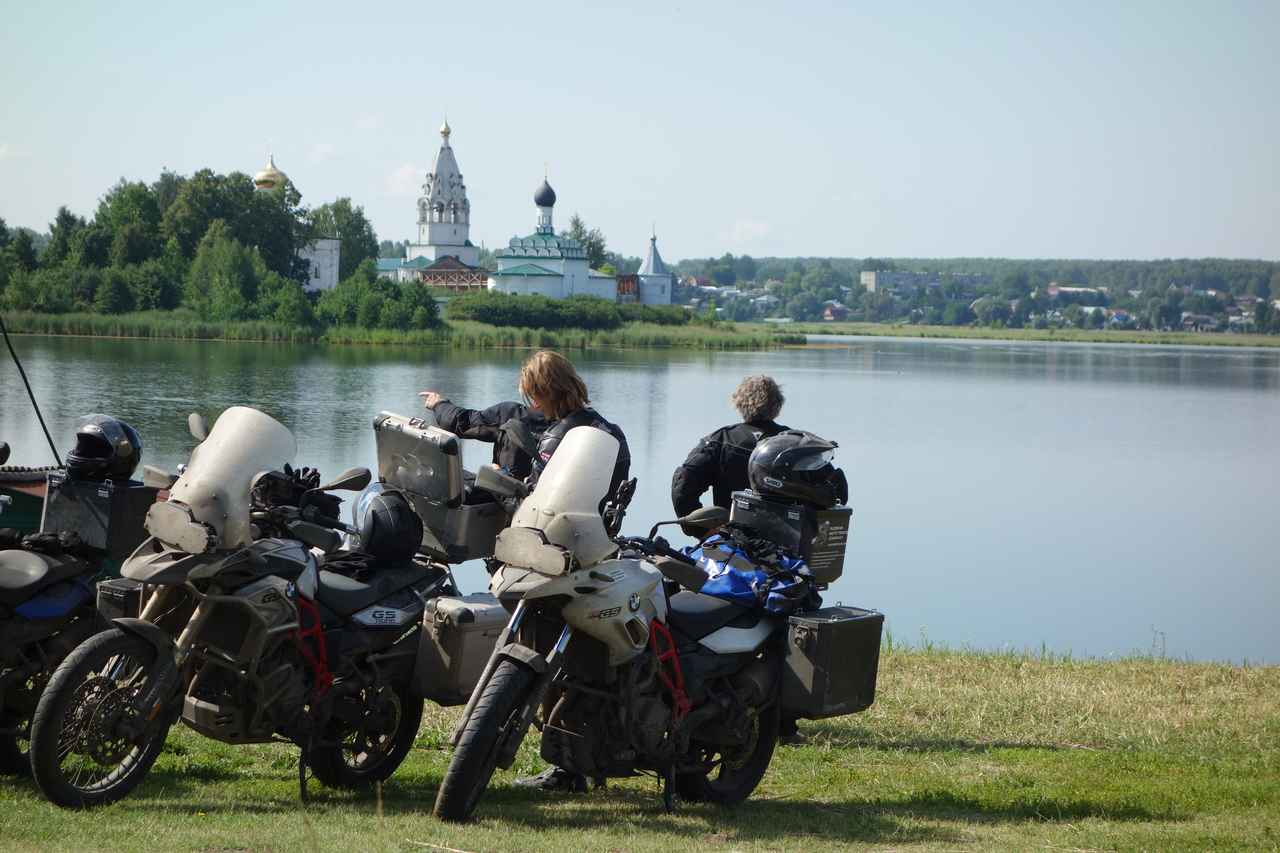 Siberia key highlights
In the north west Siberia there is Yamal Peninsula, which is translated from the language of local people as the "Land's End". This is the Arctic part of Western Siberia, washed by the Kara Sea, covered with tundra and permafrost. Its area above the Arctic Circle, most northern point of Siberia accessible by motorcycle. In addition to wild nature here you can also see the remains of the Stalinist labor camps that were part of GULAG system in previous times.
In the south of central Siberia there is Altay Mountains Region – it's a marvelous area bordering Mongolia and China. It was included in the UNESCO list of the world heritage sites and here you can find highest Siberia Mountains, clear lakes and rivers, the famous Chuya Highway, included in the Top 10 best roads of the planet for motorcycle tours and many other fascinating sights.
To the east from Altay there are Tuva, Khakassia and Krasnoyarsk regions with the Sayan Mountains – another picturesque region that is still untouched by civilization. This region is almost unknown even in Russia and it attracts most adventurous riders with its natural parks, reserves and interesting tourist routes. Unlike Altay tourist infrastructure has only recently begun to appear here and there are still almost now hotels. Local ethnic groups are famous for their throat singing (like in Mongolia), shaman rituals and original culture.
In Irkutsk region there is the largest and deepest fresh lake in the world - the famous Lake Baikal. In terms of area, it is approximately equal to countries like Belgium or the Netherlands, reaching 1642 meters in depth. There is more water in Baikal than in the five Great Lakes of North America all together. In the middle of Baikal near the western coast there is famous Olkhon island. It can be reached only by ferry and there are only dirt roads. It is there that the Shaman-rock is located - one of the shrines of Asia, which became the famous image of Baikal.
The BAM – the Baikal-Amur Highway, the railway to Yakutsk, originates from the northern shore of Baikal. Its construction was one of the great communist construction projects. Nearby was built car road, which after the collapse of the USSR became abandoned and in recent years only the most desperate extreme lovers drove along it.
In the eastern part of Siberia, there is Primorye region, where Amur tigers and leopards live. In this region located famous Road of Bones, which leads from Yakutsk to Magadan. Today it is one of the most difficult and interesting roads for motorcycle travelers from around the world.
Also, in this region in Vladivostok ends the Trans-Siberian Route. The longest railway road in the world, the Great Siberian Path, goes through all of Siberia, its length is 9288 km and in fact it is the only road connecting the entire Eurasia.
Along Transsib there are large industrial cities, such as Yekaterinburg, Omsk, Novosibirsk, Krasnoyarsk, Irkutsk, Chita, Vladivostok and others, but there are also hundreds and thousands of small towns and villages, open spaces, forests, rivers. Near the railway there is a car road that has been reconstructed in recent years and today is fully asphalted and in very good condition.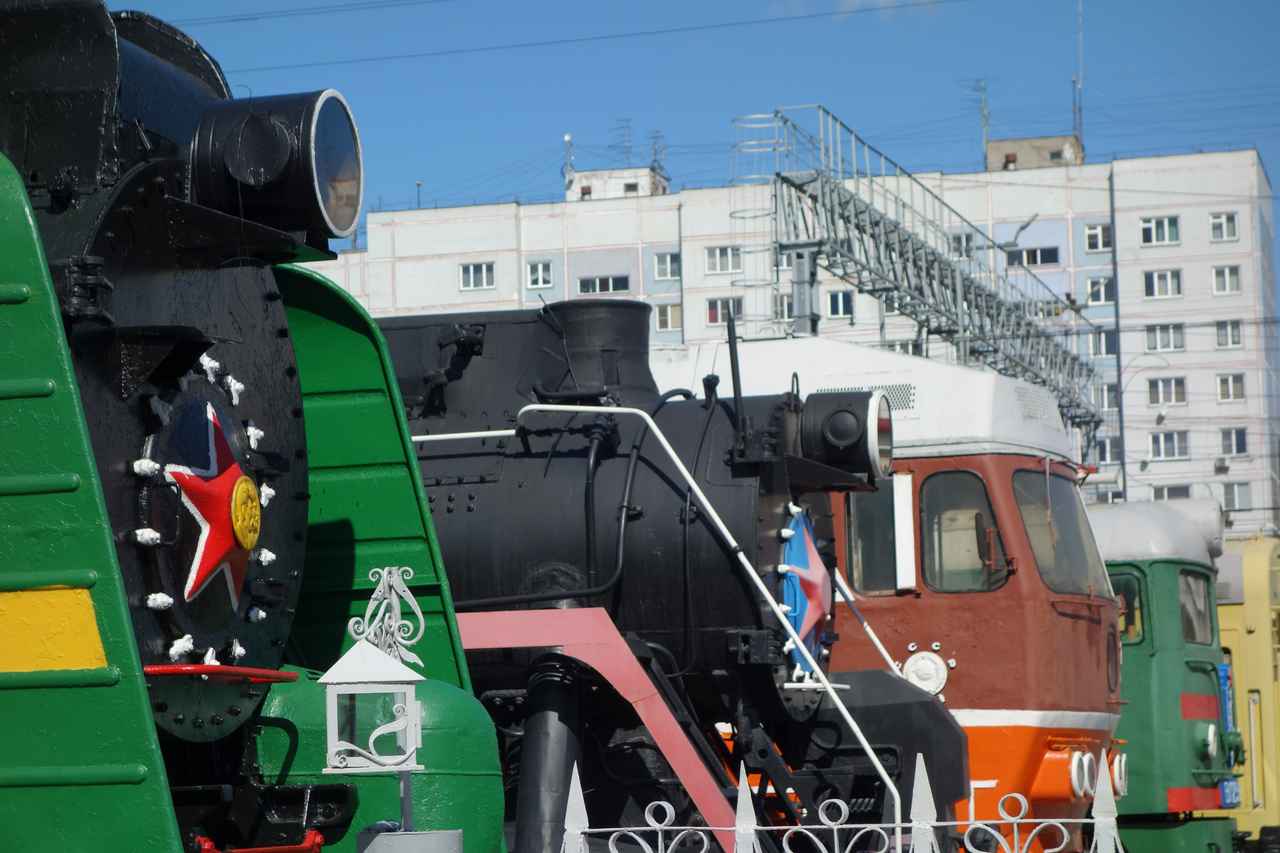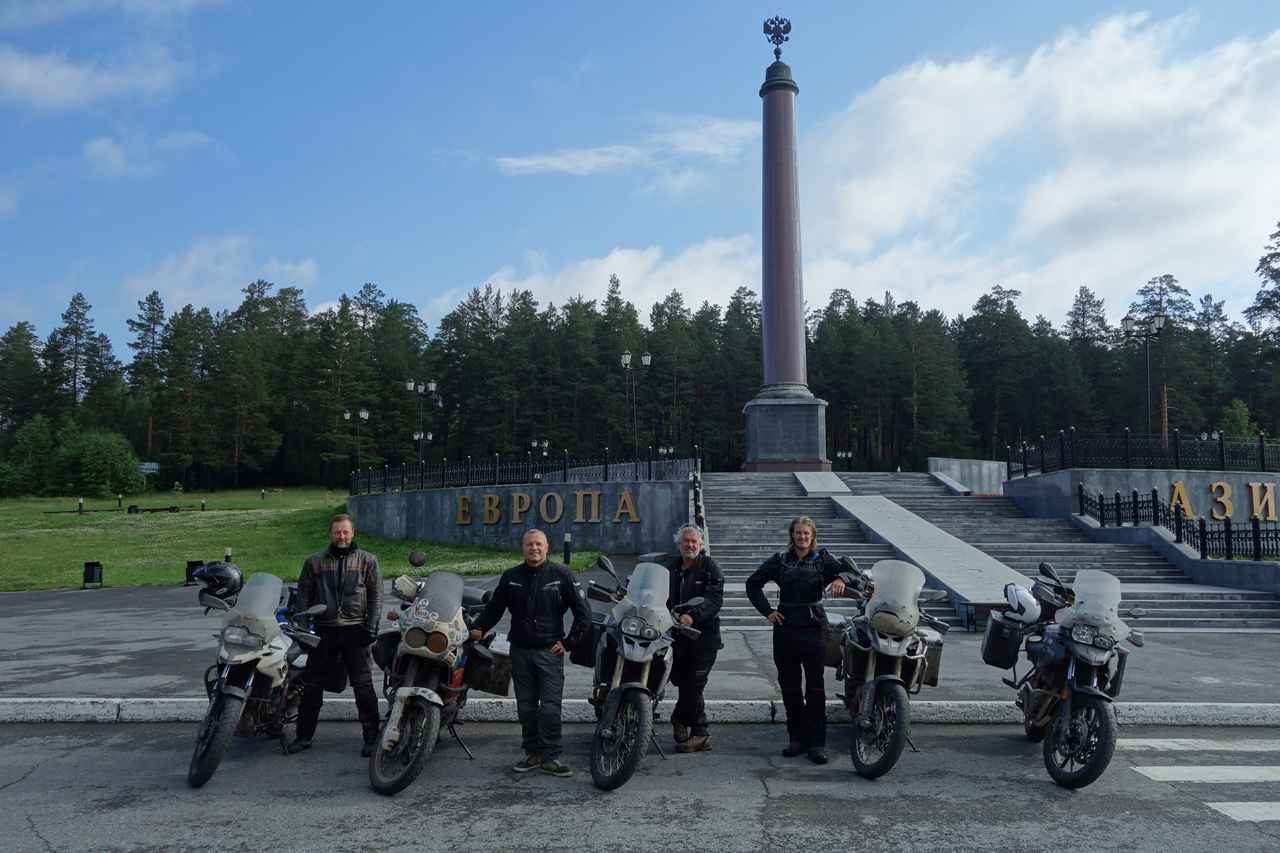 How to start exploring Siberia?
Siberia is very big, to go around all the interesting points / places it will take at least 2,5-3 months, with different roads everywhere, and, accordingly, different requirements for the rider and motorcycle.
There are good paved roads which will suit almost everyone, but there are places for which you need at least advanced, and better expert off-road riding skills, and where it's better not to go alone.
From our point of view Moscow-Vladivostok is best way to explore Siberia. Its a good first step into this region, that you can follow with Altay Mountains ride, Magadan (Road of Bones adventure) and some other detours.
The total mileage of Moscow-Vladivostok ride is 10 000 km. Comfortable travel time – approx 25 days (Russia tourist visa is 30 days by the way).
The best time to travel is the summer months, June-August. Roads are 90% asphalt and 10% gravel, on the map above unpaved roads are marked with crossing lines.
We draw your attention that for gravel segments you must have at least basic off-road riding skills, and better advanced, plus technical skills to repair your motorcycle, an extended repair kit and a first aid kit.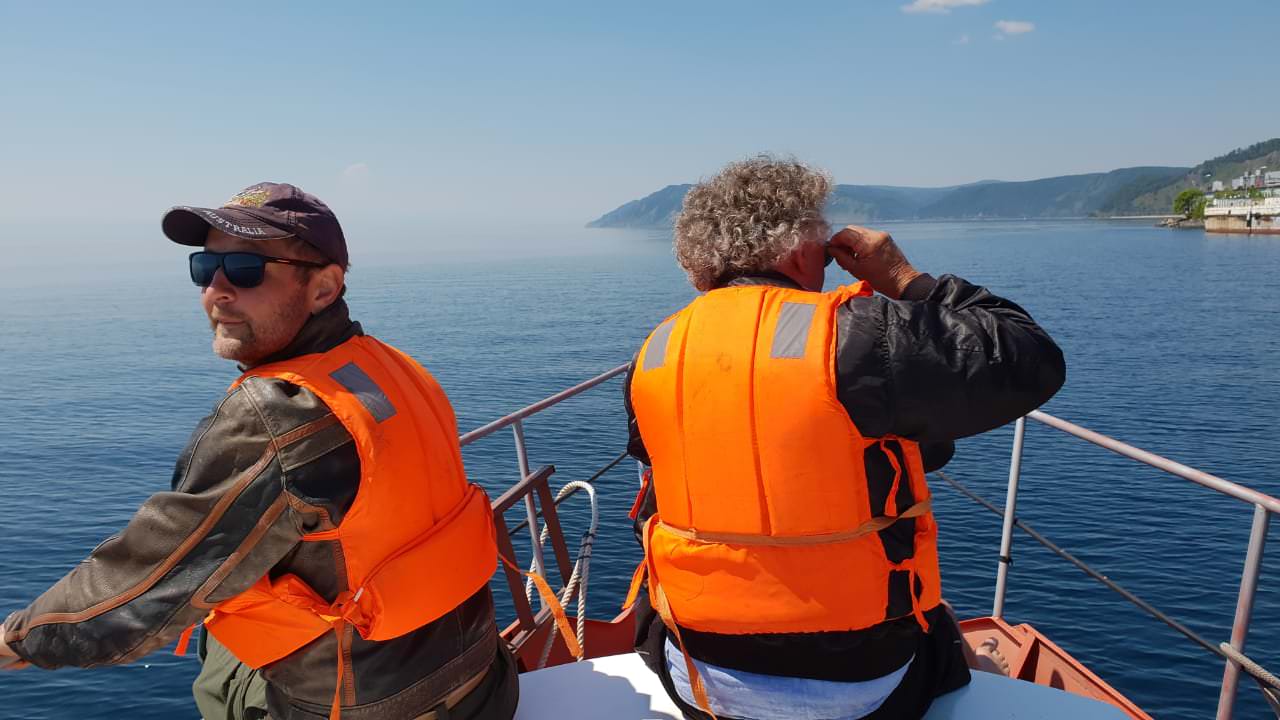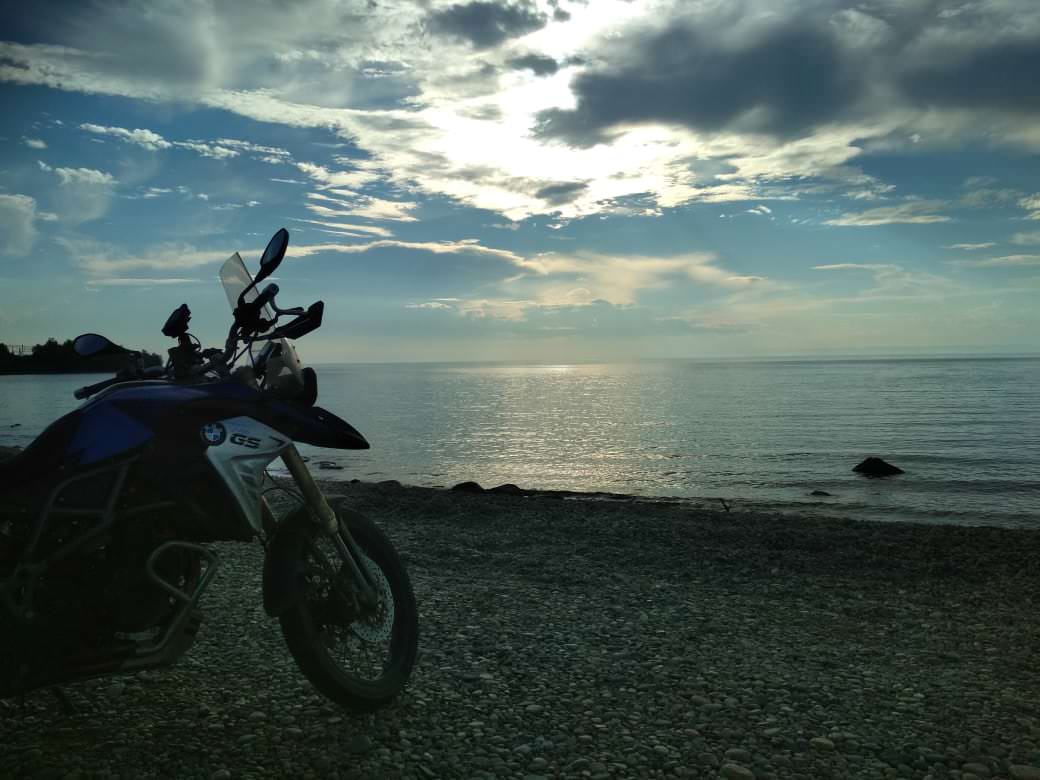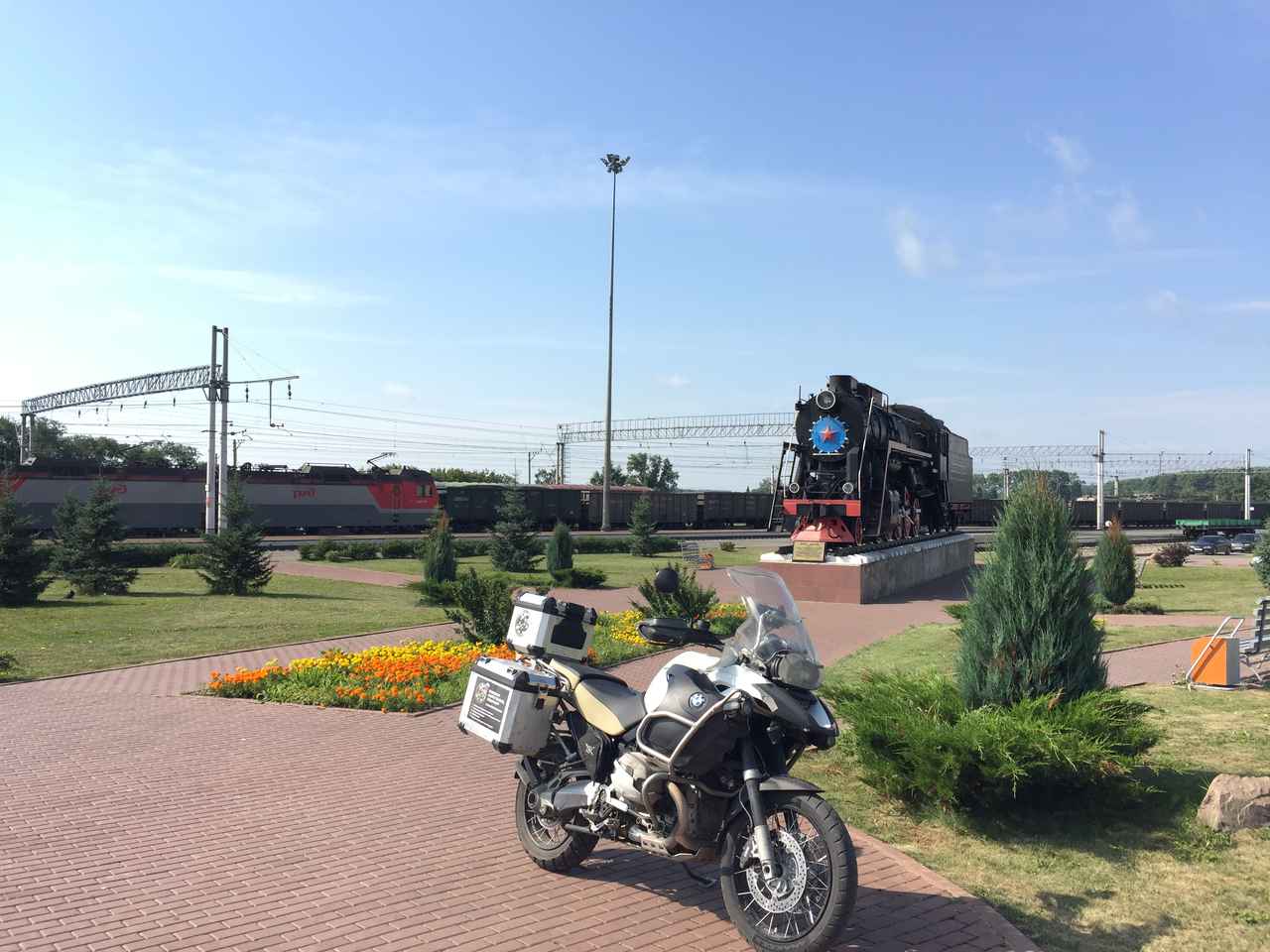 End of part 1.
In next article, that will come in a week, we will describe main regions that you pass riding Moscow- Vladivostok and after that we'll share our 11 safety rules, that we use while running our tours.
More info about our guided Moscow-Vladivostok tour with day by day itinerary available here - https://rusmototravel.com/tours
#rusmototravel #mototravel #moto #bmwgs #мототуры #рмт #rmt#explorerussia #moscow #mototours #mototouring