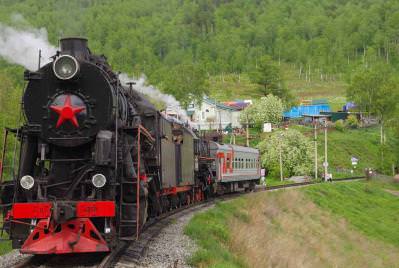 This is second article about Siberia. Last time we wrote what is Siberia all about and what are the main highlights, today we will give overview of Siberia Regions.
Western Siberia
If you are traveling from west to east along the Trans-Siberian Railway, Siberia will start for you after the Ural Mountains. They were the highest mountains on Earth several thousand years ago, but today they are not so high and look more like hills.
Still many interesting sights have survived here - ancient Orthodox monasteries and temples, an ice cave in Kungur, a factory and a museum of URAL motorcycles in the Irbit city. The capital of this region, Yekaterinburg, named after the famous Russian empress who ruled in the 18th century, is worth visiting as its one of three Siberia Million citizens city.
What is worth visiting in western Siberia:  Ice cave in Kungur, Museum and factory of Ural motorcycles in Irbit,  Europe-Asia Stella,  Ekaterinburg, capital of the Urals (Western Siberia), Ganina Pit (Monastery in memory of Romanov family)
Central Siberia
Moving further towards the Far East to the south of Novosibirsk there are the Altay Mountains. This place is listed by UNESKO on the World Heritage List and is one of the most beautiful places you can visit in Siberia. It is worth spending at least 5-7 days to drive through the Chuya Highway (one of the top 10 best roads in the world for motorcycle riding), visit Teletskoe Lake, look at the cultural monuments of the Bronze Age with rock paintings not far from the small town of Kosh-Agach, enjoy the unpaved roads winding among forests, valleys and mountain lakes.
Novosibirsk is the capital of Siberia, big industrial city with international airport, BMW dealer and many restaurants and places of interest.
Further to the East lays Krasnoyarsk, a large Siberian city on the Yenisei River. This is one of the longest and deepest rivers on the planet, here is located a unique from engineering point of view Hydro Power Plant, the second largest in Russia. In the south part of Krasnoyarsk starts the Sayan Mountains.
In the city it is worth visiting the Stolby National Park - one of the must visit sights of Siberia. The park is a nature reserve where you can spend the whole day walking through the wild taiga forests and mountains, which offer fantastic views of the surroundings.
On the way from Krasnoyarsk to Baikal make sure to stop in Taishet at Igor Shalygin guesthouse. This is an ordinary Siberian man who made a couple of guest rooms in his house in the small village. His wife will make you homemade borsch (traditional Russian beef soup with meat), in the evening they will make you Russian banya (sauna). For sure you will remember this experience for a long time.
Your next stop is Baikal, the largest freshwater lake in the world. Baikal is surrounded by mountains and therefore there is not much infrastructure. We advise you to spend a couple of days in Listvyanka, where you should go on an excursion with old train through the Circum-Baikal railway. Also visit the Baikal Museum, the observation deck, the Taltsy Museum of Russian Architecture, the local market and Baikal beach.
If you have time make sure to visit Olkhon island, the largest island on Lake Baikal with diverse nature, unpaved roads and this is where you will see the Shaman Rock - the Shrine of Asia and one of the symbols of Baikal itself.
What is worth visiting in central Siberia:
• Novosibirsk 
• Teletskoye Lake
• Katu-Yaryk pass
• Chuya Highway
• Krasnoyarsk Hydro Power Plant
• National park Stobly 
• Guest house of Igor Shalygin in Tayshet 
• Museum of the Baikal 
• Circum-Baikal Railway 
• The Taltsy Museum 
• Olkhon island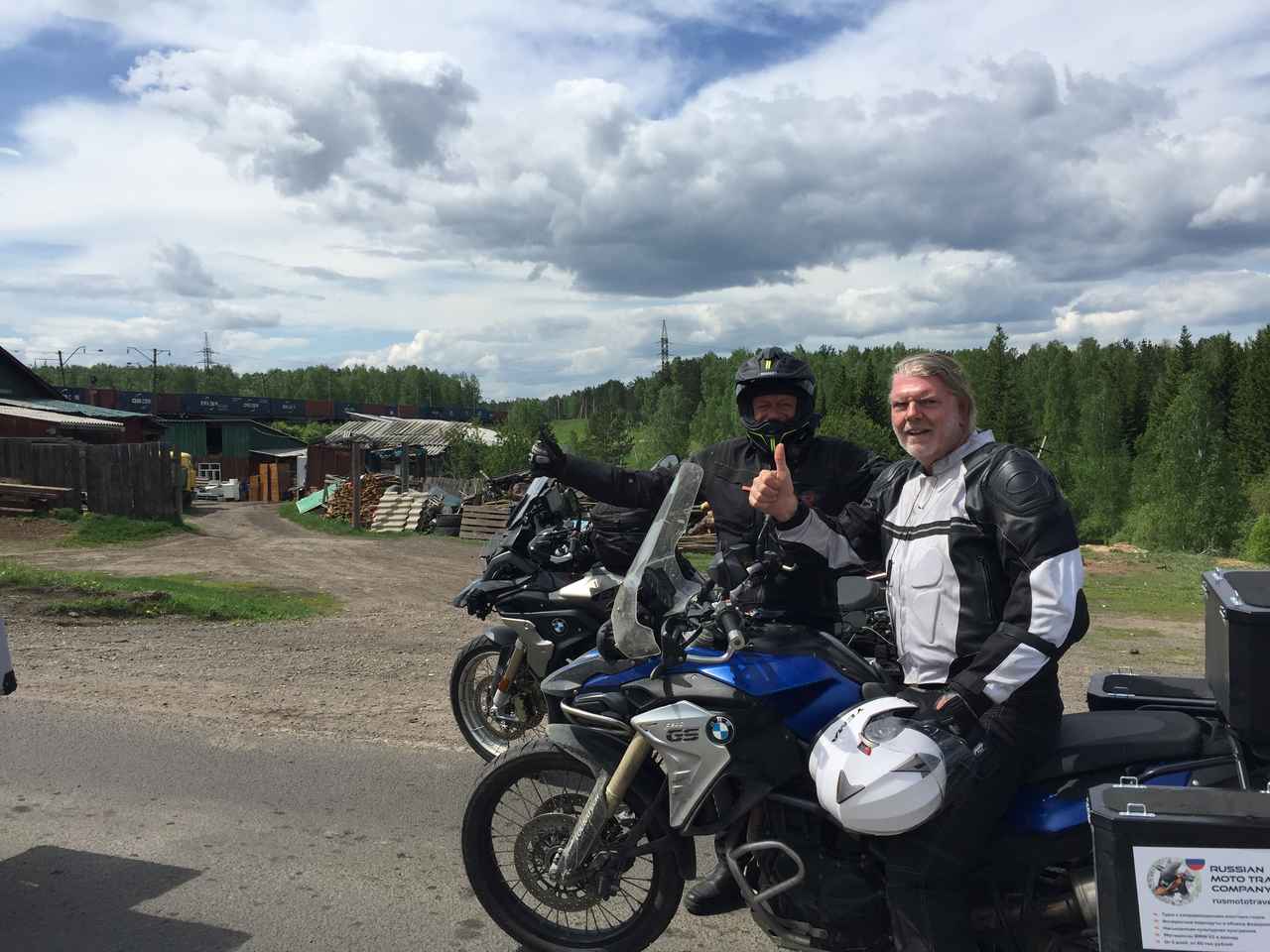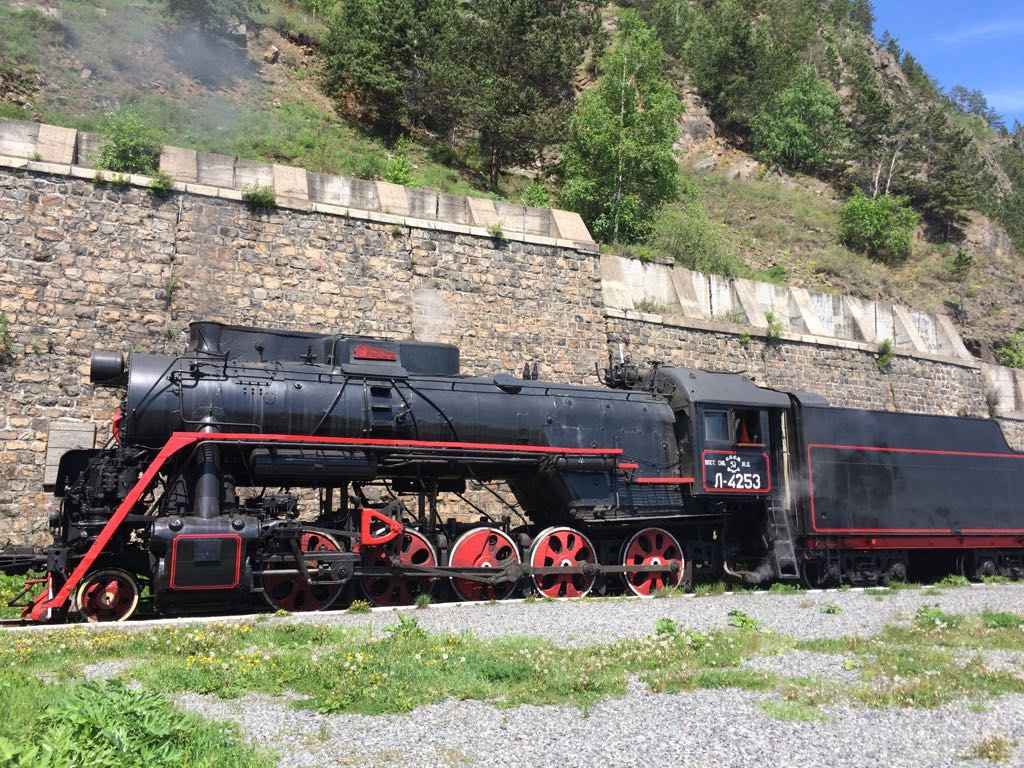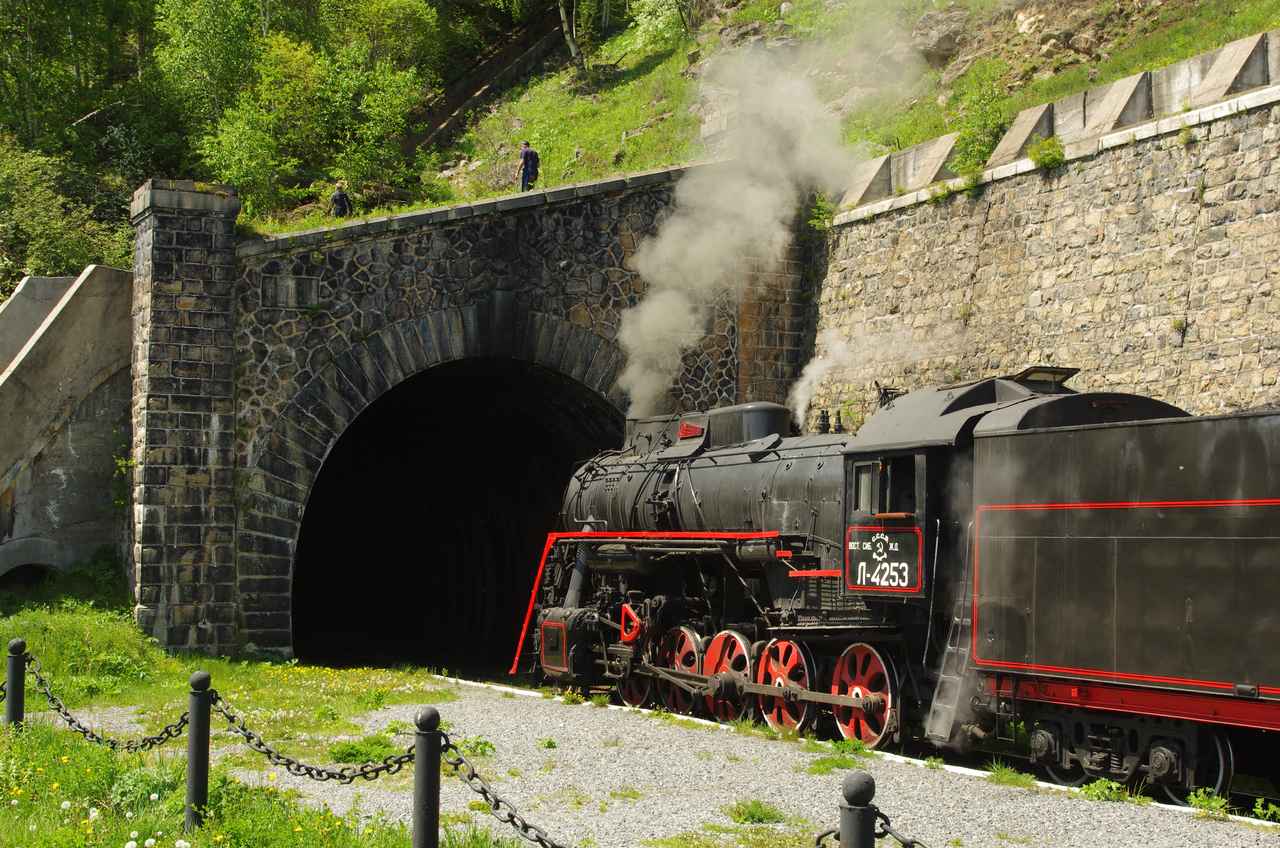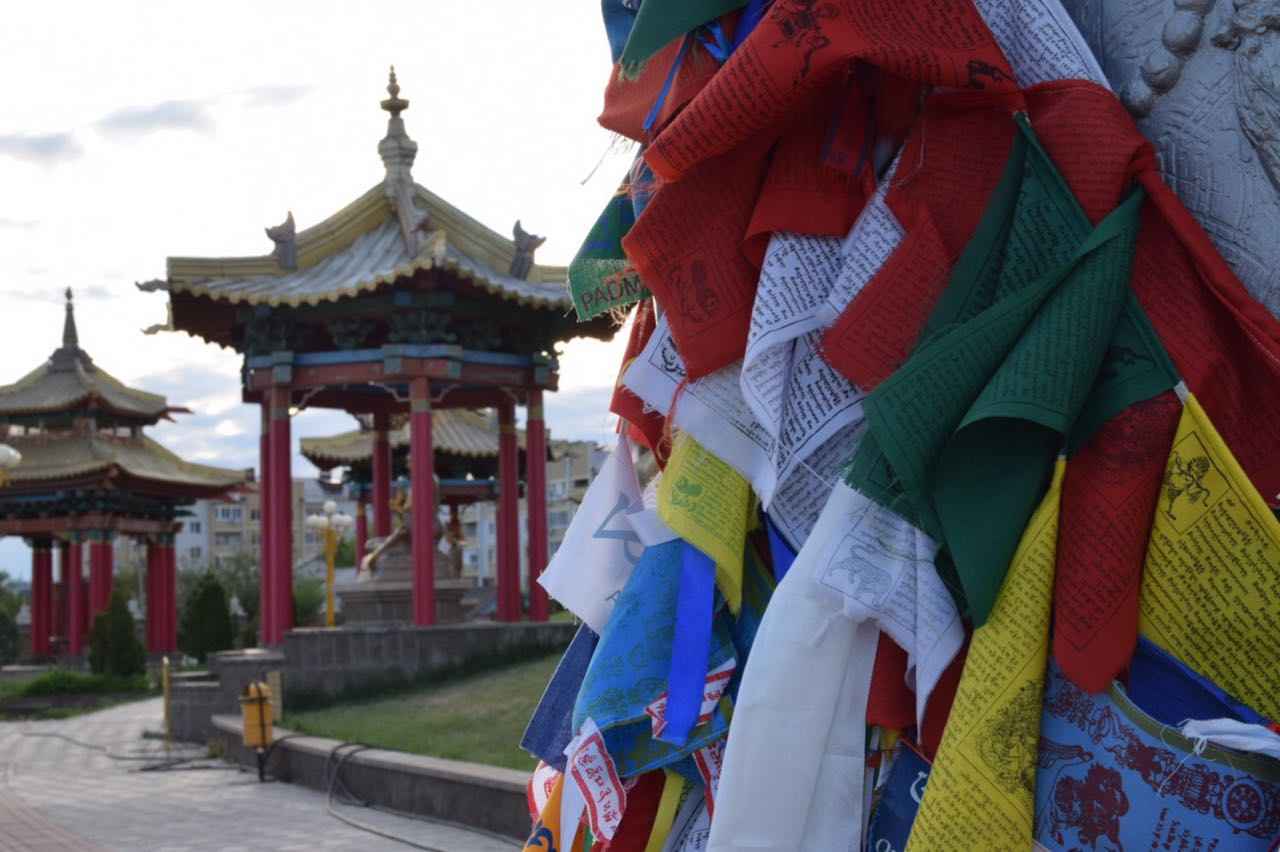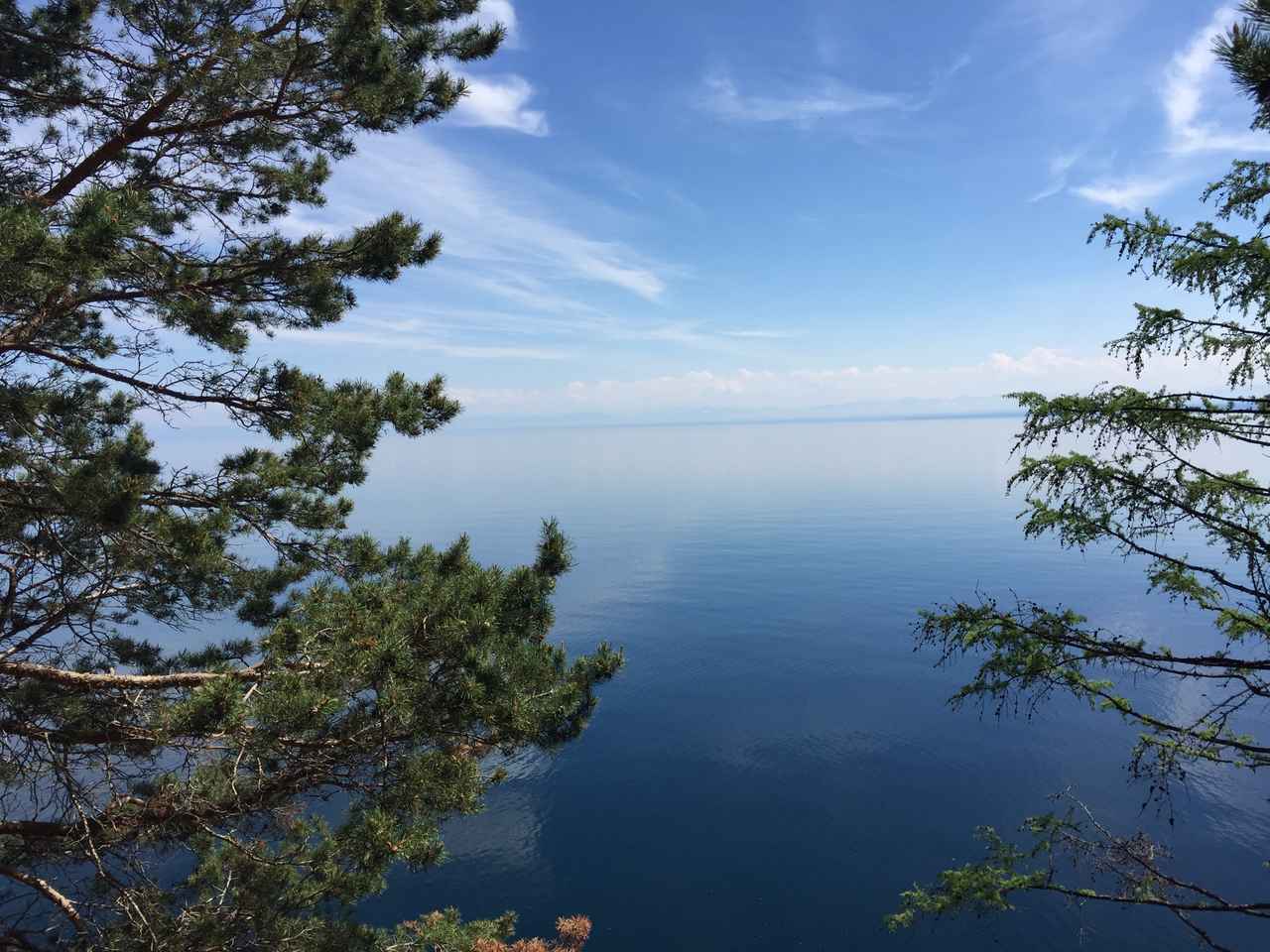 Far East Siberia
Behind Baikal the most interesting part of the route begins in terms of riding – you will enjoy mountains, fells, taiga, rivers, beautiful wildlife and fewer cars, people and comfort.
An asphalted road appeared here quite recently, the secondary roads are still all unpaved. Major cities on the way, Ulan-Ude, Chita, Blagoveshchensk, Khabarovsk, are several times smaller than Novosibirsk or Krasnoyarsk. Here the weather often changes, and part of the path passes through the permafrost zone, where even in summer snow can fall for a day. If you need to serve your bike its better to do it in Irkutsk.
There will be no restaurants and hotels on the way from Chita to Blagoveshchensk, on this part of the road which lasts for 1600 km the conditions will be Spartan, only motels and roadside cafes are waiting for you. No booking.com, limited Wi-Fi, rare petrol stations...
It is on this segment near Skovorodino there is a famous turn to Magadan and the Road of Bones. After turning to Magadan, the Lena Highway begins which after Yakutsk goes into the Kolyma Highway and this is the infamous Road of Bones. Its length is about 3000 km, the destination is Magadan, a city in the north of the Sea of Okhotsk.
The Road of Bones is not asphalted, there are almost no villages, towns and infrastructure. Rare secondary roads pass through half-destroyed bridges, with water crossing — we will write about this route next time, it deserves a separate story.
From Blagoveshchensk to Vladivostok you will travel along the Primorsky Region. This region is a large natural park, there are hundreds and thousands of kilometers of roads that run along the Pacific Ocean, through mountains, forests and valleys. We have shown several routes on the map. Some of them are asphalt, but most of them are unpaved.
Vladivostok is a rapidly developing city with big influence from neighboring China, Korea and Japan. In the city you will find a lot of right-wheeled cars, Chinese restaurants. BMW dealer recently opened here.
Once you will reach the city make sure to visit Tokaren Lighthouse, Russky Island, military forts, a beautiful historical city center, dozens of restaurants with excellent cuisine and the base of the Russian Navy. Vladivostok is located on the Pacific Ocean and from here you can take a ferry to South Korea or Japan.
What is worth visiting in the Far East (in eastern Siberia):
• Datsan in Ulan Ude,
• Baikepost in Mogocha
• Photo stop at turn to Magadan (sign with many stickers)
• Ussuriisk, Emerald Valley ethnopark 
• Vladivostok, Tokarevsky lighthouse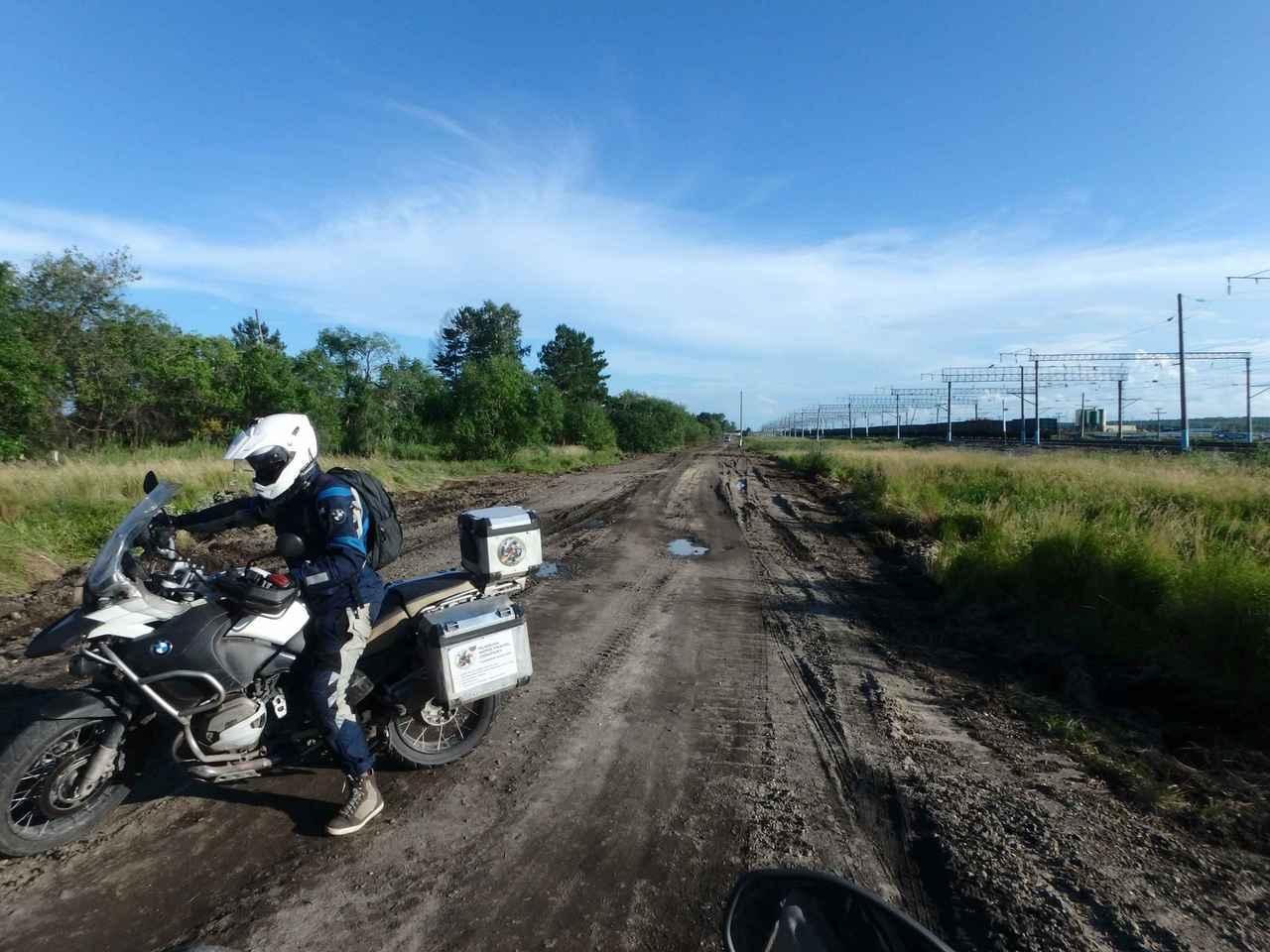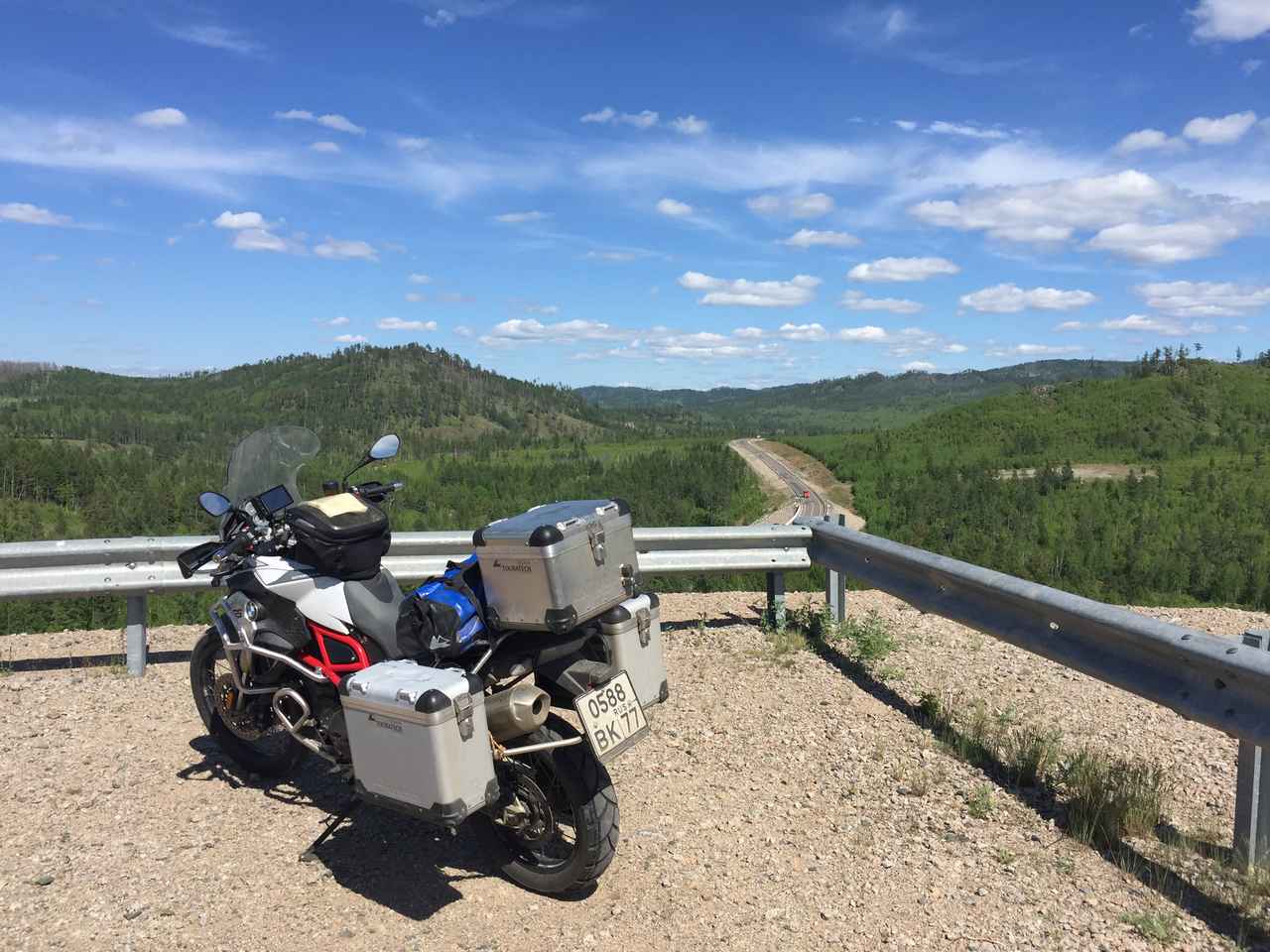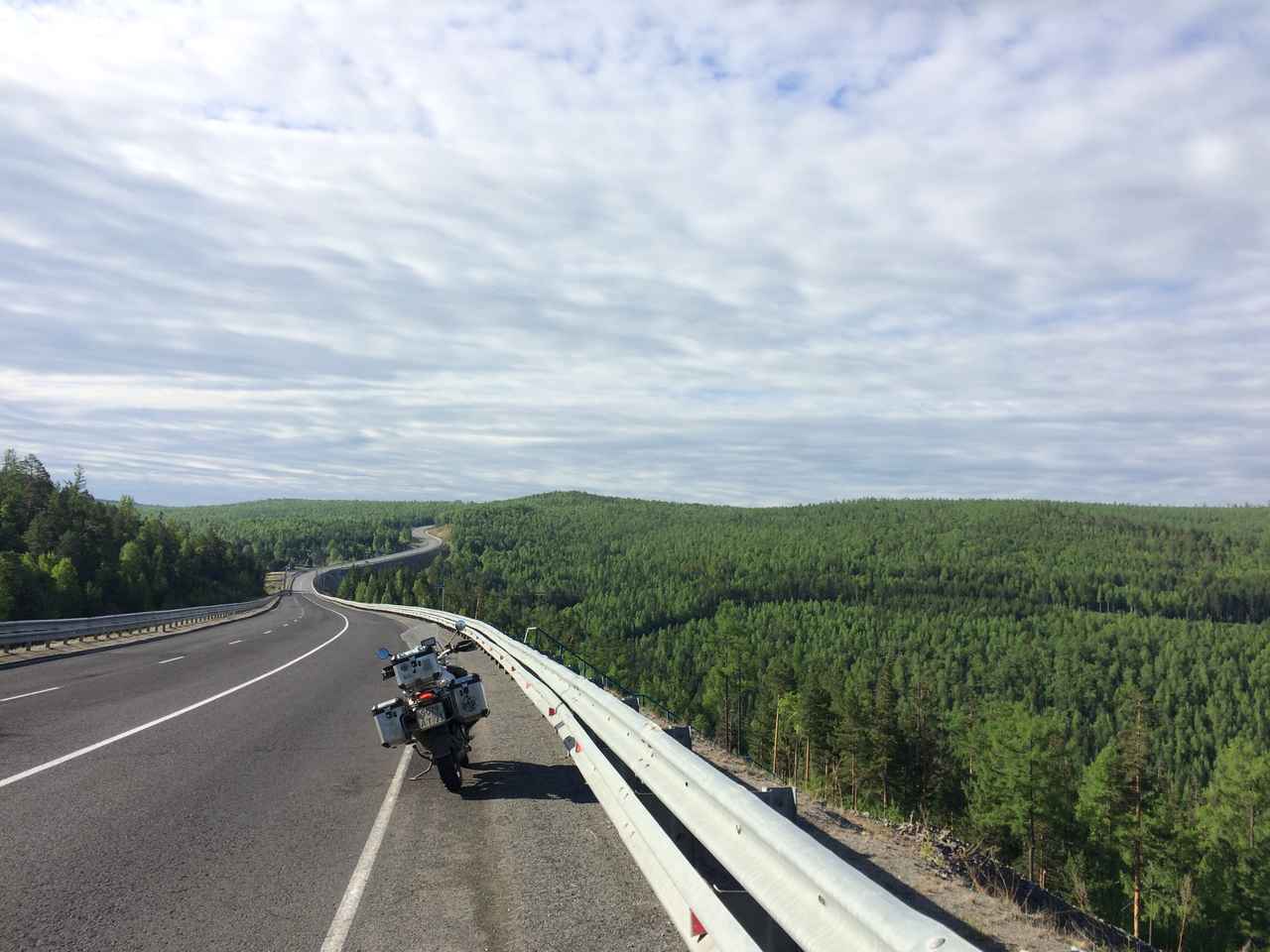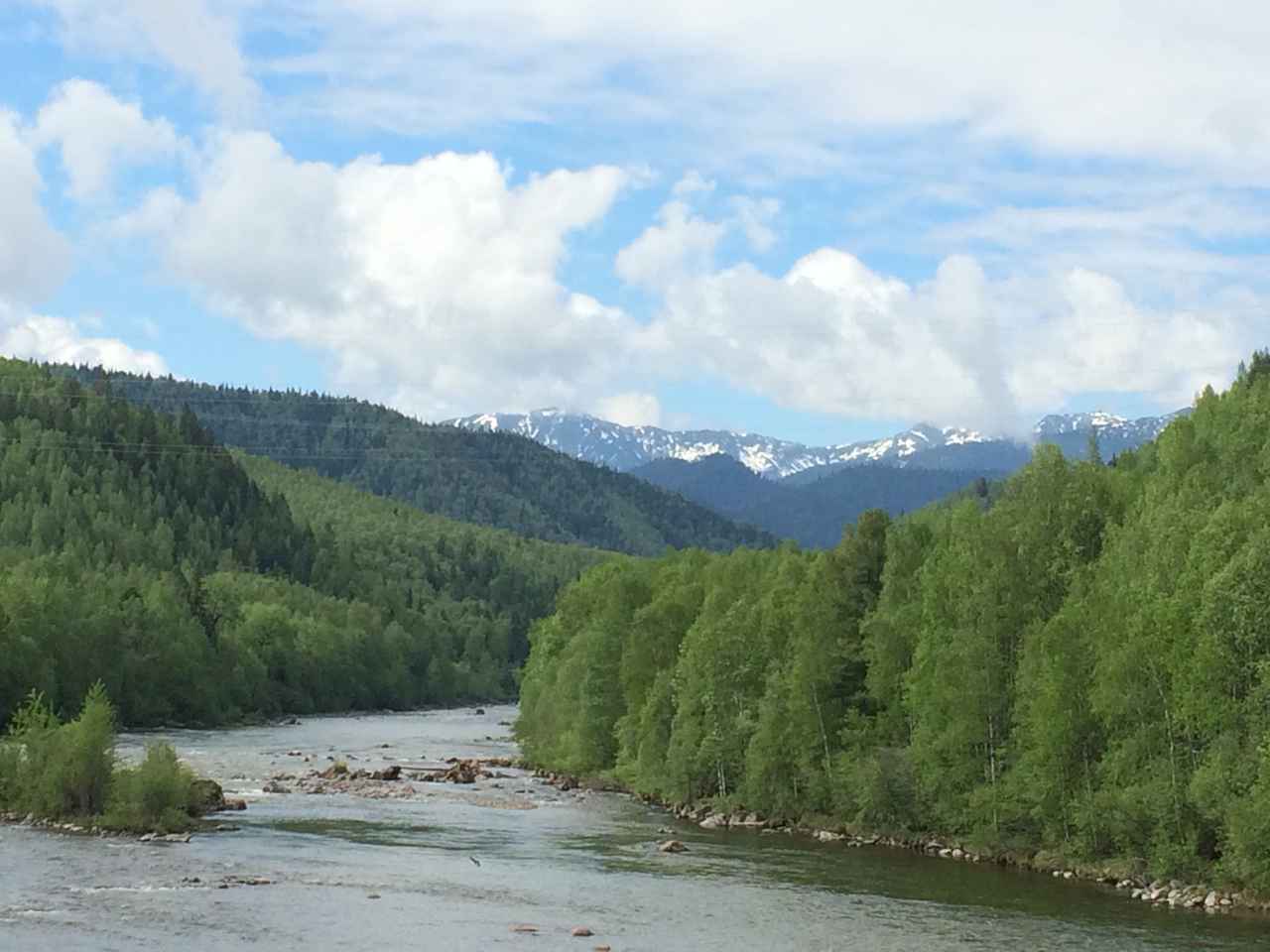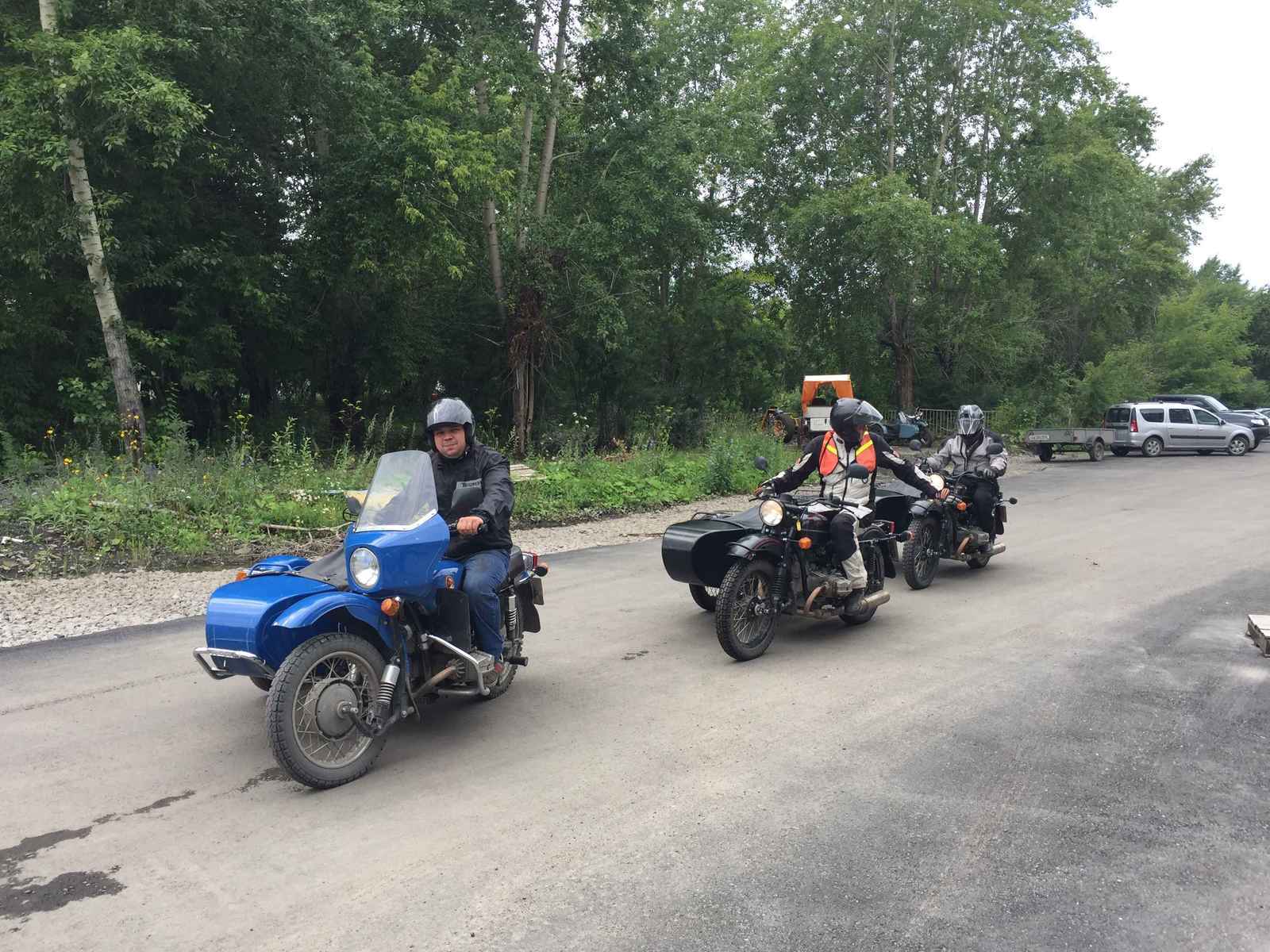 End of part 2
In next article we'll give you 11 safety rules, that we use while running our tours. Serving bike, weather, language, hotels, cash/credit card, dangerous diseases and many more practical things that we learned after doing this ride numerous times.
More info about our guided Moscow-Vladivostok tour with day by day itinerary available here 
#rusmototravel #mototravel #moto #bmwgs #мототуры #рмт #rmt#explorerussia #moscow #mototours #mototouring