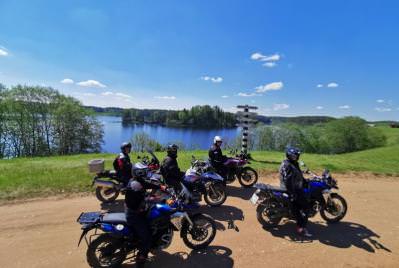 Last week we finally opened the season with first Off-road training courses. Initially we planned to run them in Sochi, but because of travel restrictions we had to move them to Valday Region, national park located right in between Moscow and Saint-Petersburg. Its the same location where we hosted Horizons Unlimited Travelers Meetings in 2017 and 2018.
After several months of lockdown and sitting at home everybody was happy to ride and do some training outdoors. You can see below how it looked like and be sure we will post more news and updated in the coming days. Few more tours are on the road now, its a matter of days when we will have photos from that rides to share with you.
About covid-19 travel restrictions - inn Russia local tourism is almost opened, hotels and restaurants are working in most regions (thought not all) and international tourism is forecasted to open by the 15th of July. Well, it still very turbulent and depends how situation will develop both, in Russia, and in other countries. Anyway life is getting back to normal and that is good news. We hope to see you soon, meanwhile enjoy pictures from our off-road training.