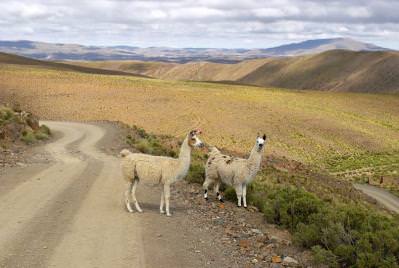 Hello everyone, and today we will tell you about our new motorcycle tour for January-February 2024. We will talk about Patagonia - an iconic destination for many riders.
This motorcycle tour through Latin America is interesting in itself - Chile and Argentina, wine and steaks, llamas and the Andes. By the way, the latter are the longest and one of the highest mountain systems of the Earth. Which do you think are the highest? That's right, Pamir, that's why Pamir is also called the "Roof of the World".
But back to Patagonia. On this motorcycle tour, to begin with, you must fly to the other side of the world, most likely with several transfers and about a day on the road. Next, on domestic Chilean airlines, you get to Osorno or Punta Arenas (a ticket costs around 100 Euro), where the tour starts. And then you have 19 days and 4000 km of motorcycle adventure in Latin America.
Tour is one way, first group goes from top to bottom, the second back. There will be approx. 15-20% of gravel roads, and it's worth saying the weather in the South is changeable, even in summer it can be "cool".
Fortunately, it's another hemisphere and our tour will take place in January-February, this is their July-August, the warmest time of the year.
But to sum it up – motorcycle tour to Patagonia is not for newcomers, but rather for experienced motorcycle riders.
There are several motorcycle rentals companies in Chile that can provide us motorcycles for that adventure. BMW R1250GS, Triumph 900 Adventure, Honda Africa Twin, Suzuki, Kawasaki and even Royal Enfield's are available. But we will be conservative and take BMW and Honda, maybe Triumph as well.
What are the highlights of the tour? From the most interesting we can't but mention Tierra del Fuego and Ushuaia, the southernmost part of the Earth, from here it is only nothing to the South Pole, where the glaciers are melting right now. You will ride Ruta 40 and see llamas, plus the Andes, and just Chile and Argentina are interesting to visit. We think that whoever signs up for this tour knows why he is going there.
On our web site we posted the first two photos with motorcycles of our partners from Chile, and the rest of the photos are ours, Roma Grishin and Alex Rubtsov travelled to Patagonia something around ten years ago. On the last photo there is "Legend" (Alex R) with his Honda Africa Twin motorcycle, which he brought from Russia, in Ushuaia, fantastic!!!
Tour price is 9950 Euro, pretty expensive, but it's a complicated adventure with expensive motorcycle/support car rent, gasoline, logistics, hotels, etc. because we are going to the End of the World with partly unpaved roads. Not an ordinary motorcycle tour, as we used to say about Moscow-Vladivostok, the Trans-Siberian Route, Once in a Lifetime Adventure.
If you are interested in traveling with us to Patagonia, please book the dates on our web site, feel free to contact us via e-mail, comment on social networks, we are always at your disposal.
Looking forward to see in Patagonia with Rusmototravel.