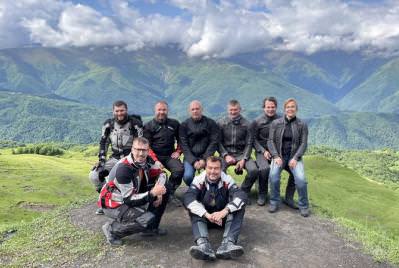 In June 2021 we did our first guided tour along the North Caucasus region, from Vladikavkaz to Dagestan. The North Caucasus has been interesting to us for a long time, but the region is not easy, with its own difficulties - in some places the service is not very good, there are few branded gas stations, expensive logistics, no motorcycle service, the roads are not easy, plenty of gravel segments which are easy to pass in dry weather, but in rainy weather it can be a problem. At the same time mountains, people, nature – best of the best.
We came here many times for scouting in past year and in June 2021 we finally did our first guided motorcycle tour. It turned out bright and unforgettable, sincere and interesting. Like any first tour...)))
You can see the photos below. We look forward to seeing you next year in Russia, for this or any other tour.