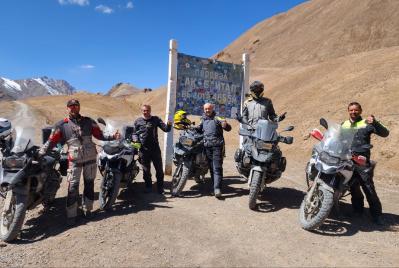 Yesterday Pamir Tour has finished, our second Pamir for this year. Congratulations to all riders and special thanks to our guides, good job!!!
This time we did fill circle, from Murghab to Osh, through the Tajik-Kyrgyz border, which has been closed since 2020, but recently reopened. Total mileage approx. 3900 km.
There were no major losses, according to the information we have, one ram was injured, the rubber lining flew off the tank at 1250GS, two shock absorbers leaked, a pair of tires were badly cut by sharp stones, the mounting frames of the top case broke and the rear wheel bearings on the 750-ke crashed. Nothing serious for Pamir..))
A few photos from that ride. Our next Pamir tour starts in two days and that's it for this year. Next year there will be 4 Pamirs, two in spring and two in autumn. You can book places at our web site.