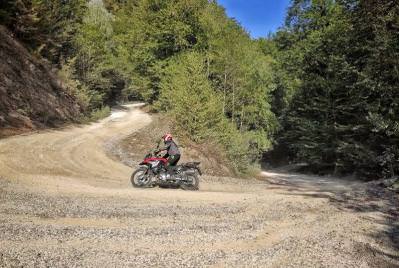 On September 17-19, we held the second enduro training in Krasnaya Polyana. Again 6 participants, nice warm weather, Roma, Alexey and Alexander from our side.
Like last time, several participants participated with their own bikes, there was a KTM and a BMW R1250GSA. The first day the guys trained in the morning on the asphalt training ground, then on the unpaved one and in the evening they went to the Dragon's mouth waterfall.
On the second day, we continued to practice the exercises on a dirt site in the first half of the day, after lunch we went to Medoveevka and Chvizhepse.
On the third day, the program was similar, again theory and practice in the morning, this time there was sand, in the afternoon ascent to the Khmelevskie Lakes and return to the base.
Thanks to everyone who was with us. Good luck to everyone and see you!