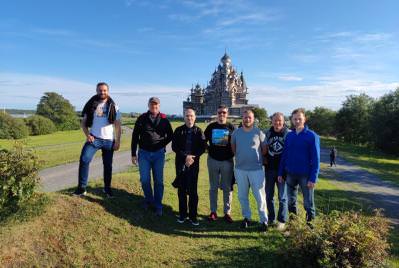 Its been for a while since we posted last ride report. Sorry for that, but we were very busy running plenty of tours during summer months with local riders and several international group. Despite covid times we have busy calendar of tours, with new destinations, international customers coming, less then before, but good to see travelling is resuming, and for sure many local riders.
In the coming weeks we will post more photo reports from past rides, and today we want briefly tell about Moscow-Saint-Peteresburg-Karelia tour we did on the 1-11 of August. 7 riders / 8 customers + 2 RMT guides, one of the bike and second guide driving support vehicle.
3300 km on the road. Because we had no international riders in that group we slightly changed itinerary and added more places in Karelia (Solovetsky Monastery in the White Sea), instead of several days in Saint-Petersburg.
Below are photos from that ride, enjoy watching. Next year we had dates available for June, July and August, please feel free to book your place. Available dates you can see here - link