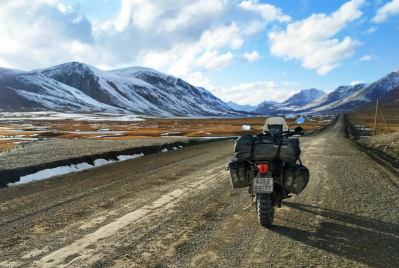 Last month was extremely turbulent. The situation around Ukraine and the sanctions against Russia shocked us for some time, it still keeps us in suspense, but we are trying to return to normal life.

We don't want to politicize this newsletter and discuss who is right and who is wrong, why it happened, etc. It's a complicated situation and all parties involved are guilty that they let this turn of events.

Instead of that we prefer to focus on what we like and love to do – on motorcycle tours. Its our love, our passion, and even if now its tough times for us to run motorcycle tours in Russia, we will continue doing that.

Today we want to give you update on situation in Russia, tell you about our plans for the season and will introduce several new destinations.
READ FULL NEWSLETTER - LINK