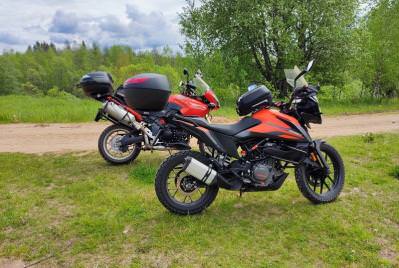 Last June we did a 4-day weekend tour around Moscow, Seliger – Valdai.
Everything was cool. We first arranged that tour almost 7 years ago and since then we did it 20 times already. Excellent routes, paved/asphalted, but with some gravel sections, nature, historical places.
This year we will do two more such weekend tours, one is fully booked for June, in the second in July there are several places left. If you will be in Russia by occasion, or maybe you live in Russia, feel free to join us. Otherwise look for international tours in our calendar on our web site.