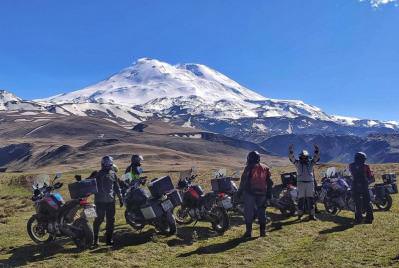 Another Sochi-Elbrus tour took place on the 10-18th of May. After very busy May holidays (in Russia we have holidays 1-9th of May) we could take a breath and just enjoy riding. 
There is not much to say in addition to already written, cool roads, fantastic view and great company.
We look forward to seeing you in 2022 with us.