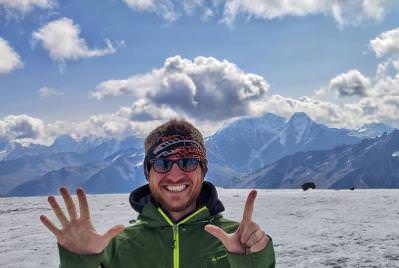 Our third Sochi-Elbrus tour this year took place in mid-September 2020. Once again a fantastic company gathered, interesting, friendly. Ahead were 2200 km of beautiful mountain roads, Adygea, Arkhyz, Dombay and Elbrus.
Our team consisted of 9 participants + our guide Anton = 10 motorcycles, plus support vehicle with our second guide Dima, 11 people in total.
Some photos from that are listed below.
In early October, there will be another tour to Elbrus, sign up, it will be cool.