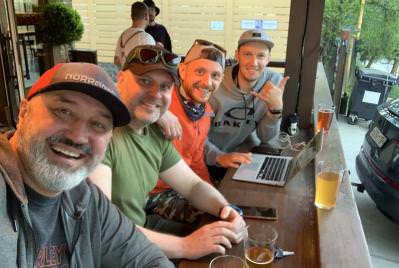 Yesterday we talked about 3 days weekend tour from Moscow to Smolenks, today its time to share some photos from 12 days Sochi-Elbrus-Volgograd-Moscow one way ride which took place at the end of May 2022.
What interesting can we say about this tour?
•We had nice beer meeting with our team/guides before tour starts in the Horizon bar
At Elbrus in the end of May at 2400 meters in the morning we say our motorcycles under snow. Not typical for that time of the year, but weather in the mountains changes fast
Group visited Volgograd (also known as Stalingrad in USSR times), with a local guide they had city tour. Unfortunately, there are not many photos
Everyone liked Kalmykia, Buddhist region of Russia
This year we do not plan to run this tour, most probably next year. Check our calendar and contact us if you are interested in this ride.