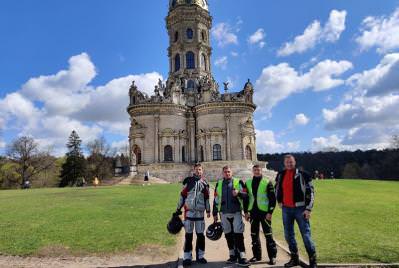 In May we did our first weekend tour, this year we opened the season in Moscow with Tula-Ryazan.
Weekend tours are perfect for those who is just starting travelling with bikes and want get first experience in a company of experienced guides, it also suits well those who has no much time for long tours, but want have a great bike touring weekends.
We had a small group because weather forecast was not favourable for riding, but still 4 brave riders decided to ride despie all weather forecasts.
We visited nice church in Podolsk, visited Yasnaya Polyana, family place of famouse Russian writer Lev Tolstoy. Then we went to Tula and Ryazan.
Enjoy photos and if you are going to Russia next year and dont have much time for travelling with bikes there are many weekend tours you can ride.