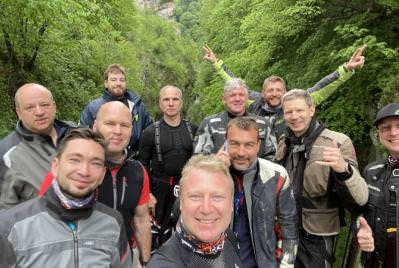 May last year was rich with good motorcycle tours. We don't know why exactly May, the summer was relatively calm, but that doesn't matter actually.
In the end of May 2022, we did Vladikavkaz-Sochi motorcycle tour, a one-way tour, 10-day ride. It so happened that almost the entire group was from our regular guests, plus two of our best guides, an excellent itinerary, good weather – everything was just perfect.
In the back office we were working without weekends during that time, drinking coffee, eating croissants and feeling envy for our guides, that have such nice job…)))
A few photos from that tour to give you an idea of what we are talking about. This year we will arrange several Sochi-Vladikavkaz and Vladikavkaz-Sochi tours, in May and at the end of September.
If you haven't traveled this route yet, be sure to join us!